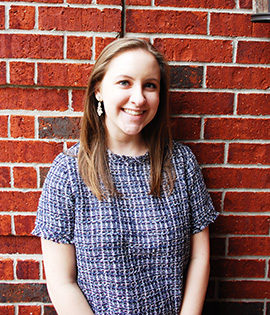 Lone Star College-CyFair Phi Theta Kappa and kinesiology student Kaylin Sheppard is one of 10 students nationwide selected to receive the 2017 Pearson Scholarship for Higher Education, a $5,000 financial award.
"I understand the importance and honor of receiving this scholarship and enjoy the mentorship that comes with it," said Sheppard, who was recently accepted to attend the University of Texas at Tyler in the fall. "This scholarship encourages me to be a better student, showing PTK and donors that I am a good steward of the good things that come to me."
This prestigious scholarship is awarded to Phi Theta Kappa members who are civically engaged in their community through service and who demonstrate leadership, academic rigor, and excellence. Preference is given to first-generation college students.
Sheppard said she plans to become a physical therapist.
"Choosing a career in the medical field is only one way I can give back to my community in the future," she said. "I hope to someday give of my resources to a scholarship organization to help benefit another student."
For information on LSC-CyFair's kinesiology and Phi Theta Kappa programs, contact professors Ronnie Nespeca or Leslie Jewkes, respectively.