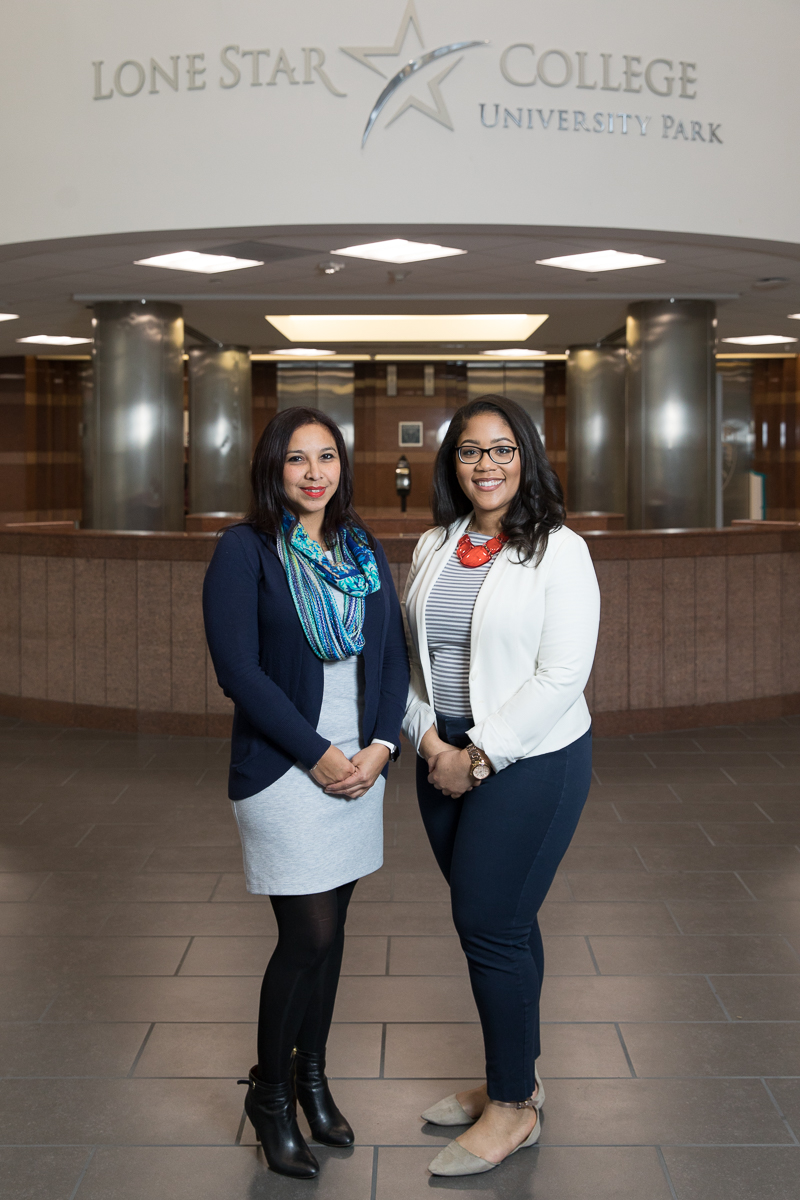 HOUSTON – Through a partnership with Communities In Schools (CIS), Lone Star College-University Park is expanding student-centered support services to aid students in the pursuit of their academic, personal and career goals.
Two CIS-affiliated, master's level counseling professionals, Linda Leon and Kelsea Grant, serve the college community full-time with counseling and mental health services that help guide students on their paths to success.
"As the community continues to rebuild after Hurricane Harvey, supporting the pursuits of our students necessitates providing access to social service resources," said Dr. Shah Ardalan, LSC-University Park president. "Each student has unique needs, and our partnership with CIS creates a stronger support system that not only allows them to succeed, but to thrive."
CIS is a national nonprofit and campus-based, dropout prevention program that empowers students to stay in school by providing direct social services and community resources to at-risk students. Recognizing a shared mission, LSC and CIS teamed up in 2013 with a goal to increase student retention and completion rates.
A recent national survey, The Healthy Minds Study1, found that the need for mental health services on college campuses is increasing. The survey involved 10,000 students from several community colleges and 13 two- and four-year universities. Nearly four of five students surveyed reported that emotional distress impacted their academic performance, and about a third indicated they had suffered from depression.
"College is often the biggest transition most of our students have seen in their lives," Leon said. "Having a support network on campus that understands the climate of a college, the specific issues college students face, particularly coming into college, is important for student success."
Though a negative stigma is often associated with mental health and treatment, LSC-University Park is in-line with a national movement to remove unfavorable, limiting connotations.
"Mental health issues and counseling remain a taboo subject for many, but change, stress and growth are all normal and expected elements of the college experience," said Grant. "It can take a lot of courage to take that first step to see a counselor, but we're here to help break down that negative stigma and to make it not so scary."
LSC-University Park's free counseling services are anonymous and available to any enrolled student. For more information, visit LoneStar.edu/UP-Services.
"LSC-University Park cares about students and their goals," said Dr. Zack Coapland, vice president of student success at LSC-University Park. "These support services were designed to be convenient and accessible. Walk-ins are always welcome or students can schedule appointments that work with their schedules."
LSC-University Park's dedicated faculty and staff provide resources, tools and programs to assist students. The college offers academic advising, financial aid assistance, disability services, veteran services and free career counseling and tutoring. Visit LoneStar.edu/UP to learn more.
1 http://healthymindsnetwork.org/research/data-for-researchers