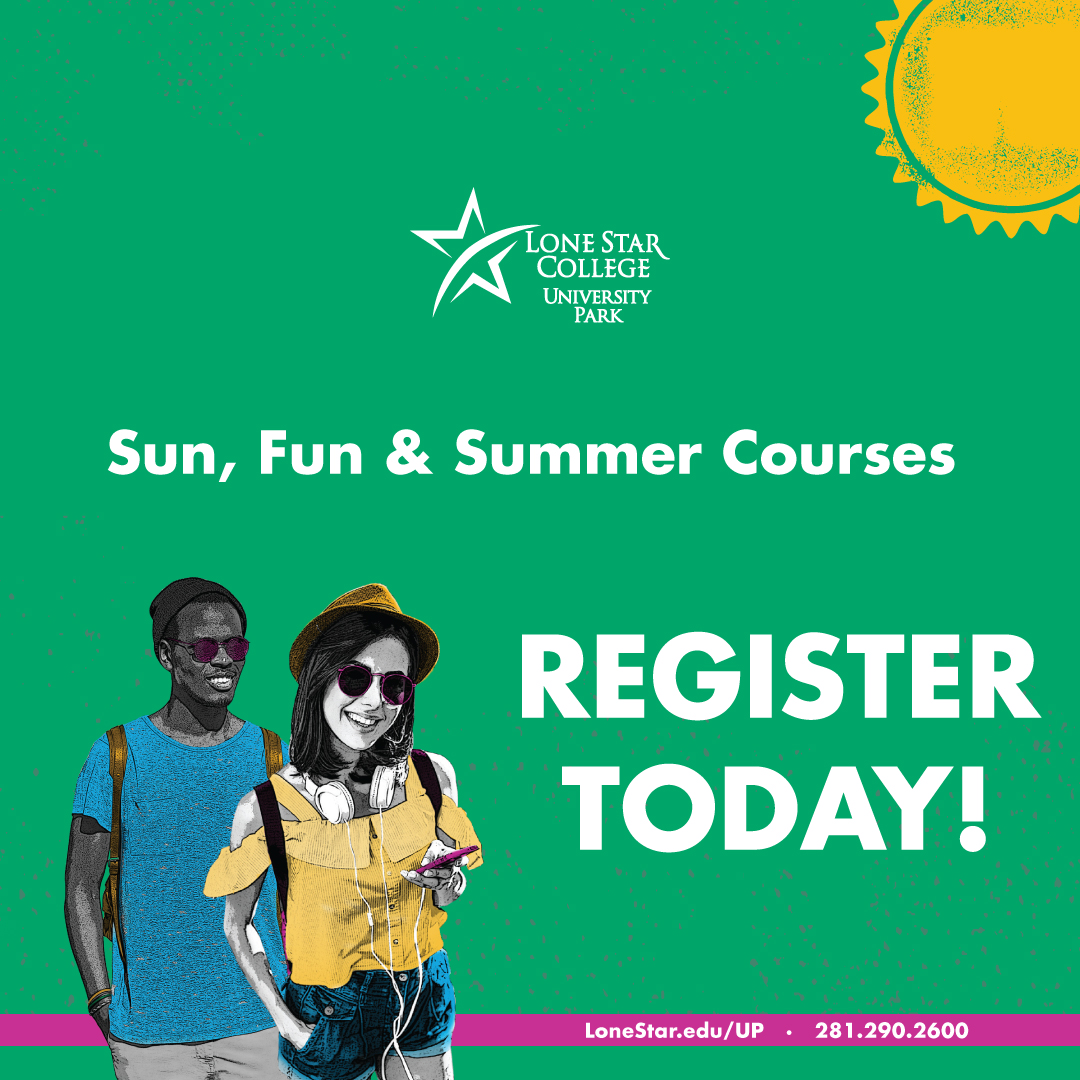 Registration for summer and may mini-mester classes is underway!
Students can make the most of their summers by earning college credit at LSC-University Park. Summer Session I begins June 4 and Summer Session II begins July 12. Students can choose from a variety of courses in art, biology, economics, English, government, history, psychology, sociology, speech and more.
Students can also opt to register for three-week May Mini-Mester classes which will run May 14 through June 3.
LSC-University Park courses are designed for a variety of academic goals, including career certificates, associate degrees or university transfer. Academic advisors are available to assist students with questions about Summer sessions or Mini-Mester options. Students can call 281.290.2600 or email UPAdvising@LoneStar.edu for more information.
To register, visit LoneStar.edu/Registration.