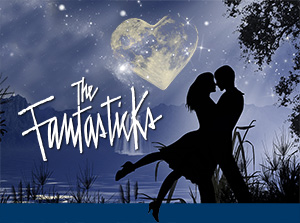 Get tickets today for the world's longest-running musical "The Fantasticks" on stage April 19-22 at Lone Star College-CyFair.
The reason this off-broadway show ran for more than four decades given on the Music Theatre International (MTI) site, is "at the heart of its breathtaking poetry and subtle theatrical sophistication is a purity and simplicity that transcends cultural barriers. The result is a timeless fable of love that manages to be nostalgic and universal at the same time."
LSC-CyFair's Carol Worsnop directs this funny and romantic musical, loosely based on Edmond Rostand's play "The Romancers," which is about Luisa and Matt's love story and their two feuding fathers efforts to keep them apart.
Performances will be held at 7:30 p.m. with a 4 p.m. Sunday matinee in the Main Stage Theatre in the Center for the Arts building at 9191 Barker Cypress. Tickets are $10 and available at LoneStar.edu/BoxOffice.