Congratulations to the Lone Star College-Montgomery class of 2018 who will be recognized for their achievements at the commencement ceremony Thursday, May 10, at 6 p.m. at The Woodlands Church-Fellowship Campus.
LSC-Montgomery is awarding more than 1,200 associate degrees or certificates this year and approximately 400 students are expected to attend the commencement ceremony.
Twenty-three students will be graduating with various distinctions from the Honors College. LSC is one of the few community colleges in the nation to offer an honors associate degree program.
Graduates at the ceremony will hear from Jim "Mattress Mack" McIngvale and Summer Johnson, a class of 2018 graduate.
Born in Mississippi, Mack was a student at the University of Texas and the University of North Texas. After college, Mack found a job at a furniture store where he diligently worked. Inspired, he made a decision that would forever change his life and the competitive world of the retail industry: he opened up his own furniture store.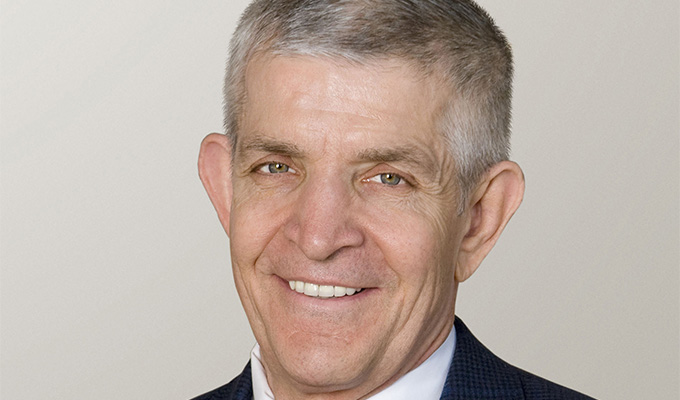 In 1981, Mack and his wife Linda moved to Houston and started Gallery Furniture with five thousand dollars and a dream. Mack's television advertising quickly made him a household name.
Mack's strong work ethic is matched by his philanthropy and exceeded only by his commitment to his family. His charitable contributions include serving as sponsor for the Texas Heart Institute, Baylor College of Medicine and Harvard Medical School, donating households of furniture to needy families, contributing more than $4 million dollars in scholarships to the Houston Livestock Show and Rodeo, and furnishing United Service Organizations' facilities around the world.
Named Houston's Hometown Hero due in large part to his hurricane relief efforts, Mack helped raise more than $12 million dollars for the Bush/Clinton fund to help those affected by the Tsunami in Southeast Asia and Hurricanes Katrina and Rita. Following Hurricane Harvey, Mack opened his store as a safe harbor providing survivors with food and shelter.
Mack and Linda enjoy spending time with their children James, Laura, Elizabeth and Regina, and their three grandchildren.
Summer Johnson is an Honors College Chancellor's Fellow at LSC-Montgomery, originally from Seoul, South Korea. She was adopted and grew up in Colorado and Oregon before moving to Texas 10 years ago.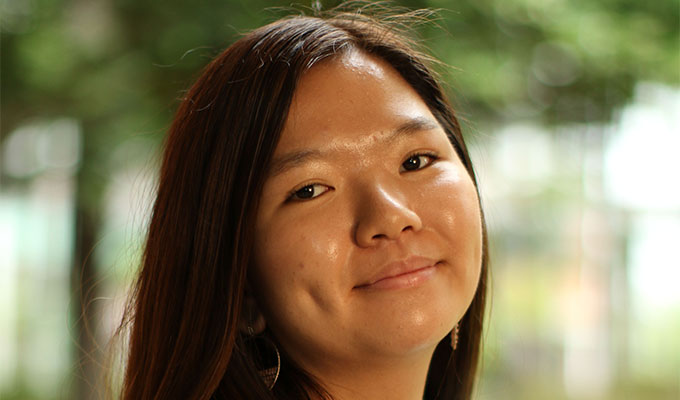 Johnson is very involved on campus, serving as the executive vice president for Phi Theta Kappa honor society, vice president of public relations for the Honors College Student Organization, and treasurer of Psi Beta honor society.
Johnson also served as a delegate at the National Model United Nations Conference in New York City, representing the Republic of Tanzania. Her work about harnessing data for sustainable development was recognized with an individual position paper award.
Johnson attributes her accomplishments to her family. The encouragement she received from her father to launch her own jewelry business at age 12 has been the catalyst for her continuing on to pursue a business degree at the University of Texas at Dallas.
"I am incredibly honored and excited to address my peers at graduation," said Johnson. "I will use it as an opportunity tell my fellow graduates they should pursue their passions and never let anyone hold them back. Look for supporters and mentors like I had at Lone Star College-Montgomery, because without them I would never have gotten to where I am today."
Dr. Rebecca Riley, LSC-Montgomery president, will preside over the ceremony.
The Woodlands Church-Fellowship Campus is located at One Fellowship Drive in The Woodlands, approximately one mile west of the LSC-Montgomery campus.
For more information about the commencement ceremony, please visit www.LoneStar.edu/graduation-Montgomery.
Lone Star College offers high-quality, low-cost academic transfer and career training education to 99,000 students each semester. LSC is training tomorrow's workforce today and redefining the community college experience to support student success. Stephen C. Head, Ph.D., serves as chancellor of LSC, the largest institution of higher education in the Houston area with an annual economic impact of $3.1 billion. LSC consists of six colleges, eight centers, two university centers, Lone Star Corporate College and LSC-Online. To learn more, visit LoneStar.edu.