Lone Star College-Cypress Center is hosting Family Study Nights, a time for students to utilize tutoring and Study Support Services, and to bring their children.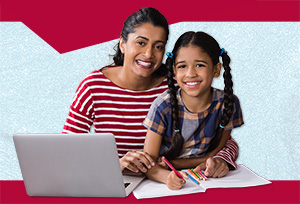 This event is a win-win for current students who are trying to juggle parenting and get the academic support needed to further their education and career.
Family Study Nights offers an opportunity for additional study time with tutors and faculty in math, biology, and English offered at a time when tutoring may not otherwise be available.
Pre-school to middle-school children are provided cartoons, books, games, blocks, coloring and activities as well as volunteers who are ready to help school-age children with homework.
Free pizza will be available for students and their children.
While this is a come-and-go as needed event, student parents may not leave the designated study area without their children. Young infants should have appropriate carrier/strollers and all children should be able to maintain generally appropriate behavior.
Family Study Nights will be held from 5 p.m. – 7 p.m. Wednesday, Sept. 26 (in room 105), Tuesday, Oct. 9, Wednesday, Oct. 24 and Tuesday, Nov. 6.
Family Study Nights Finals Edition will be held Tuesday, Nov. 27, Wednesday, Nov. 28, Tuesday, Dec. 4 and Wednesday, Dec. 5.
For information, email Susan.Martin@LoneStar.edu or call 832.290.5031.