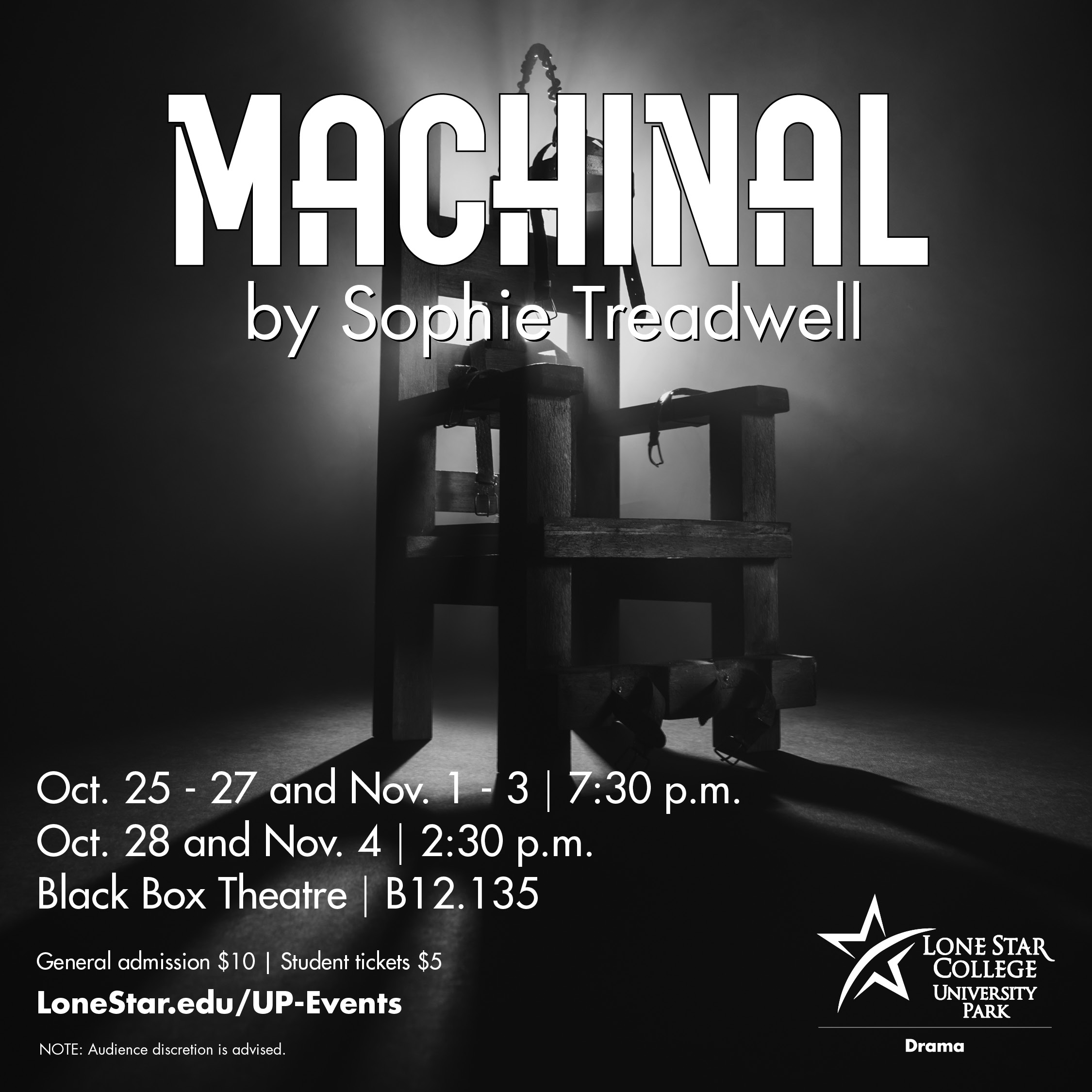 The Lone Star College-University Park drama department will stage Sophie Treadwell's "Machinal" Oct. 25 – Nov. 7 at the college's Black Box Theatre.

"Machinal" is a 1928 play inspired by the real-life case of convicted and executed murderer Ruth Snyder. The performance, focused on a young, working-class woman, is a timeless and relatable examination of the ways in which society can provoke a woman's self-destruction. Please note that viewer discretion is advised for this show.

The performance is open to LSC-University Park students, faculty and staff and the community. Tickets can be purchased at LoneStar.edu/UP-Events at $5 for students and $10 for general admission.
"Machinal" showtimes:
Oct. 25 – 27 at 7:30 p.m.
Sunday, Oct. 28 at 2:30 p.m.
Nov. 1 – 3 at 7:30 p.m.
Sunday, Nov. 4 at 2:30 p.m.

The Fine Arts department will host additional events open to the public throughout the fall semester, including 2018 Master Classes, an Invitational Art Show, a Voice Department Recital, a Percussion Ensemble Concert, a Pop Singers Concert and a Concert Choir performance. Visit LoneStar.edu/UP-Events for more information and to purchase tickets.