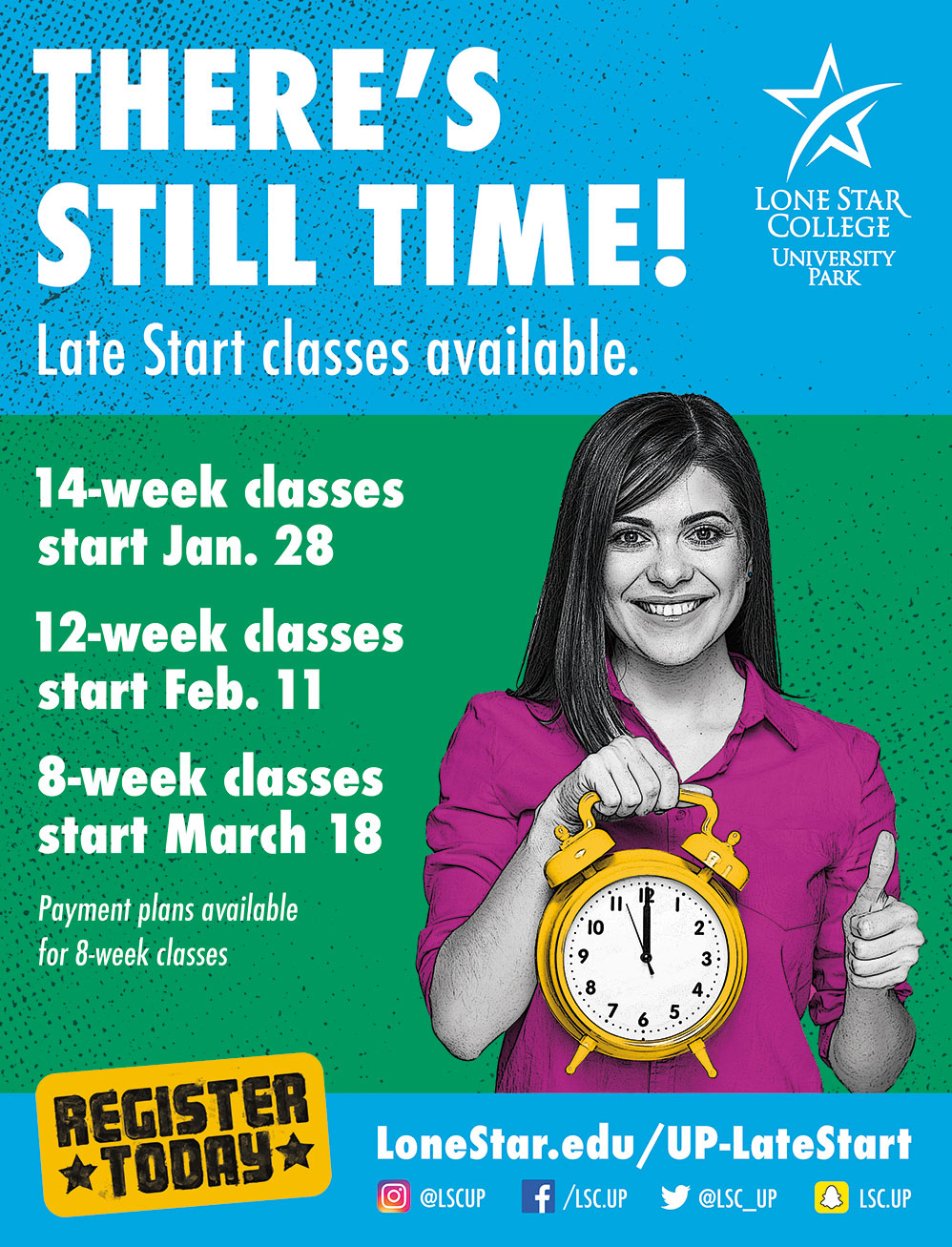 It's not too late to register for the spring semester at Lone Star College-University Park! Registration is open for Late Start courses, including 14-week courses beginning Jan. 28, 12-week courses beginning Feb. 11, and 8-week courses starting March 18.

Late Start courses offer an alternative for students who need the flexibility of a shorter semester, and end the week of May 12 to give students the opportunity to take summer courses. Though Late Start courses are condensed, they offer the same opportunities as traditional classes; students can earn credit towards an associate degree, prepare to transfer to a four-year university, or receive a workforce certification.

Late Start classes are offered in a variety of options, including day and evening courses available through in-person, online and hybrid formats. More than 100 face-to-face and online credit courses are scheduled, including topics in English, math, sociology, psychology and communication.

Academic resources are also available for Late Start students including on-site childcare, academic advising and career counseling. Specialized services are available for veterans, students needing ADA accommodations, and international students.

Students interested in taking advantage of Late Start courses at LSC-University Park can apply at LoneStar.edu/Admissions or at the Admissions Office. Current students may enroll in Late Start courses at my.LoneStar.edu. Visit LoneStar.edu/UP for more information on degrees offered, certification options and course information.