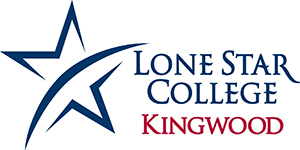 Answering the call to initiate programs that will educate college students on the changing workforce is one of many goals at Lone Star College-Kingwood.
The college's Center For Civic Engagement will host its second biennial conference around that theme as attendees learn how to incorporate strategies into their classrooms that will prepare students to enter the diverse job market and communities. The Bridging Cultures to Form a Nation Conference will be held Nov. 8-9 in the Student-Conference Center.
"Now more than ever, students will need skills to work across political, social, cultural, and religious differences in order to be successful," said Dr. John Theis, political science professor and director of the college's Center For Civic Engagement. "Community colleges are instrumental in filling that need."
The Bridging Cultures Conference will bring together classroom, administrative, and student support professionals to share how they infuse questions of difference, community, and democratic thinking into their curriculum and college to facilitate common dialogue among those who are different. There is a $25 registration fee for educators, staff, and students who are interested in attending the conference.
"Our goal is for the professionals to share what techniques have worked for them while networking with others to gain other successful ideas," Theis said.
Bridging Cultures engages the power of the humanities to promote understanding and mutual respect for people with diverse histories, cultures, and perspectives within the United States. LSC-Kingwood is one of 10 community colleges nation-wide selected by the Association of American Colleges and Universities (AAC&U) and The Democracy Commitment: An American Community College Initiative (TDC) to infuse this key skill for civic learning and democratic engagement through humanities courses and perspectives.
Through Bridging Cultures, students and faculty participated in the Alternative Spring Break Program in March 2013. They traveled to El Paso and New Mexico to learn firsthand the realities of border life. During their journey, the students and professors had a unique opportunity for an open and honest conversation with Juárez residents through a tempered reinforced steel fence that physically separates México and the United States. They also visited various non-profit organizations that help residents obtain their U.S. Citizenship, churches and other places that provided them with invaluable information. The Alternative Spring Break Program will be offered again in spring 2014.
The deadline to register and pay for the Bridging Cultures to Form a Nation Conference is Nov. 6. For more information, contact Dr. John Theis at 281-312-1741 or John.J.Theis@LoneStar.edu.
Register now for credit classes online through myLoneStar. Classes are offered days, evenings, or weekends in traditional, Internet, video, TV and independent study formats. For more information on how to register online, visit www.lonestar.edu/registration.
For general information about Lone Star College-Kingwood, call 281.312.1600 or visit http://lonestar.edu/kingwood.htm.
Lone Star College System has been opening doors to a better community for 40 years. Founded in 1973, LSCS remains steadfast in its commitment to student success and credential completion. Today, with 78,000 students in credit classes, and a total enrollment of more than 90,000, Lone Star College System is the largest institution of higher education in the Houston area and the fastest-growing community college system in the nation. Dr. Richard Carpenter is the chancellor of LSCS, which consists of six colleges including LSC-CyFair, LSC-Kingwood, LSC-Montgomery, LSC-North Harris, LSC-Tomball and LSC-University Park, five centers, LSC-University Center at Montgomery, LSC-University Center at University Park, Lone Star Corporate College, and LSC-Online. To learn more visit LoneStar.edu.
###