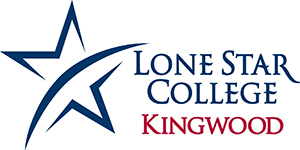 Dear Community Members:
We hope you enjoy this fifth newsletter, published semiannually. The contents of this newsletter, like those in the past, cover a variety of topics reflecting the diversity of programs and activities happening at your community college.
In the first hundred years of community colleges (previously called junior colleges or technical colleges), providing quality instruction with access for all were key values. Access meant affordability and expansion of course offerings to many different places, time slots and delivery modes (online and hybrid courses combining face-to-face and online instruction).
From 2008 to 2012 we experienced unprecedented growth with the addition of 4,000 students giving LSCKingwood a total of 12,000 students last fall. Obviously, accommodating this type of growth was an access challenge that was successfully met! Still, this type of growth is unsustainable without state and local support. Unfortunately, during this same timeframe, state budget cuts to community colleges were some of the most drastic ever experienced. Thanks to the passage of a bond in 2008, we were fortunate to open new facilities in 2011. Some of the state budget cuts were restored during this legislative session, and growth has slowed. While fall and spring growth combined was almost two percent, summer enrollment is up six percent over last year. Given the developments either underway or in the planning stages both north and south of the college, we believe we will be asked to grow at an above average pace for more than a few years.
Continue reading the Lone Star College-Kingwood Roundtable Newsletter.