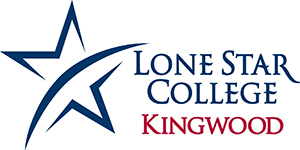 In the course or human history there are many excellent works of art-in painting, literature, architecture, drama, and music that can be called masterpieces. However, of those masterpieces there are but a select few that can truly be called transcendent in their universal power to communicate across the ages by the mastery of the work's creator. The Brahms Requiem is such a piece. Universally regarded as one of the best compositions of all time, the Requiem speaks to the listener through its power, serenity, and depth of feeling by use of soaring musical melodies, texts taken from the ancient scriptures, and a large chorus and orchestra. The Kingwood Chorale and Chamber Orchestra will present this monumental masterpiece as a culmination of its silver anniversary season on May 3 and a sellout crowd is expected for the event.
"The Kingwood Chorale and Chamber Orchestra has grown numerically and musically as Kingwood and the greater Lake Houston area has also grown," says artistic director and conductor Todd Miller, who is in his 18th year with the organization. "The Brahms Requiem represents the maturation of our organization as we are now able to present this epic work for the enrichment of our community. This is a massive undertaking, musically and financially, as there will be 150 singers and orchestral members assembled to perform this 75-minute work." Joining the 80 plus member Kingwood Chorale will be the Lone Star College-Kingwood Concert Choir, a 37-piece professional orchestra, and two world class soloists. Baritone Richard Paul Fink is a Houston-based baritone who regularly sings with the Metropolitan Opera. His sizable and rich voice will be joined by soprano Cynthia Clayton, a professor of voice at the University of Houston who has been a featured with Houston Grand Opera and New York City Opera, among many others. "We are pulling out all the stops for this event", says LHMAS board chair Don Pagel. "Music is a vital part of the culture of any community, and we are doing our part by presenting world-class music in our local communities." The concert will held in the beautiful acoustic and aesthetics of Strawbridge United Methodist Church, 5629 Kingwood Drive at Willow Terrace in Kingwood.
The Lake Houston Musical Arts Society (formerly the Kingwood Musical Arts Society) is a 501c3 organization that has been enriching the community since 1988. In residence at Lone Star College-Kingwood since 1996, the Kingwood Chorale is comprised of community members, music teachers and other music professionals and college students. Tickets for this event can be purchased at www.lhmas.org, at Rapid Refill, or at the door.
Lone Star College System has been opening doors to a better community for 40 years. Founded in 1973, LSCS remains steadfast in its commitment to student success and credential completion. Today, with 78,000 students in credit classes, and a total enrollment of more than 90,000, Lone Star College System is the largest institution of higher education in the Houston area and one of the fastest-growing community college systems in the nation. Dr. Richard Carpenter is the chancellor of LSCS, which consists of six colleges including LSC-Cy Fair, LSC-Kingwood, LSC-Montgomery, LSC-North Harris, LSC-Tomball and LSC-University Park, seven centers, LSC-University Center at Montgomery, LSC-University Center at University Park, Lone Star Corporate College, and LSC-Online. To learn more visit LoneStar.edu.
###