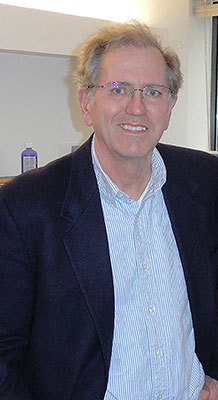 Carson
A historical document more than 150 years old will be discussed at Lone Star College-Kingwood's first fall event of the Writers, Speakers, and Ideas series.
Thomas L. Carson, philosophy professor at Loyola University in Chicago, will present and lead the conversation on "Was the Emancipation Proclamation an Unethical Document?" on Oct. 7. The community, employees and students are invited to the free presentation at 12:30 p.m. in the Student Conference Center (SCC).
"I think the audience will get a new perspective on Lincoln's Emancipation Proclamation, one from a philosopher's perspective," said Dr. John Barr, history professor at LSC-Kingwood.
The presentation is part of the college's Writers, Speakers and Ideas series, in which authors are invited to campus to share their stories and discuss various ideas. This event will explore the Emancipation Proclamation's ethical or unethical content.
"The Emancipation Proclamation is one of the most important moments in our history as a nation, not to mention for the history of liberty worldwide," Barr said. "There are critics of the proclamation who claim that it did not go far enough or was too 'little, too late'. Carson will explore whether they are right."
In addition to being a philosophy professor at Loyola University, Carson is the author of "The Status of Morality", "Value and the Good Life", "Lying and Deception: Theory and Practice", and "Lincoln's Ethics". He co-edited two other books and authored more than 90 articles and reviews. Carson has a special interest in writing about moral questions relating to historical figures and historical event.
For more information on "Was the Emancipation Proclamation an Unethical Document?" presentation, contact Dr. John Bar at 281-312-1744 or John.M.Barr@LoneStar.edu.
For general information about Lone Star College-Kingwood, call 281.312.1600 or visit http://lonestar.edu/kingwood.htm
Known for its leadership, innovation and steadfast commitment to student success, Lone Star College provides high-quality academic transfer and workforce education/career training programs to more than 83,000 credit students each semester, and a total enrollment of 95,000 students. LSC is training tomorrow's workforce today and redefining the community college experience to promote student success and economic prosperity. Stephen C. Head, Ph.D., is the chancellor of LSC, the largest institution of higher education in the Houston area, which consists of six colleges, eight centers, two university centers, Lone Star Corporate College and LSC-Online. To learn more visit LoneStar.edu.
###