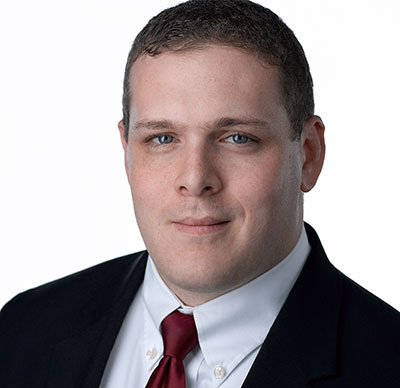 Blackman
Lone Star College-Kingwood is working to inform students and community members about different viewpoints on political issues.
Students, employees and the community are invited to learn more about the Affordable Care Act and related topics through the lens of a constitutional attorney. Josh Blackman, associate professor of Law at the Houston College of Law, will give a talk on his new book, "Unraveled: Obamacare, Religious Liberty and Executive Power" on Oct. 21 at 12:30 p.m. in the Student Conference Center (SCC).
"The Affordable Care Act remains an incredibly important and influential piece of legislation, perhaps the central legacy of Barack Obama's presidency," said Dr. John Barr, LSC-Kingwood history professor. "Professor Blackman brings a unique, critical perspective to this law and its consequences; not to be aware of it is to be diminished as citizens and impoverished in our thinking."
The presentation is free and open to all who are interested. After his talk, Blackman will sign copies of his book, which will be available in the LSC-Kingwood Bookstore. As a professor and attorney, he specializes in constitutional law, the United States Supreme Court and the intersection of law and technology. In addition to "Unraveled: Obamacare, Religious Liberty and Executive Power", Blackman is also the author of the critically acclaimed "Unprecedented: The Constitutional Challenge to Obamacare."
For more information on the presentation, contact Dr. John Barr at John.M.Barr@Lonestar.edu. For more details on Blackman, visit his blog at http://joshblackman.com/blog/about-josh/.
Register now for credit classes online through myLoneStar. Classes are offered days, evenings, or weekends in traditional, Internet, video, TV and independent study formats. For more information on how to register online, visit www.lonestar.edu/registration.
For general information about Lone Star College-Kingwood, call 281.312.1600 or visit http://lonestar.edu/kingwood.htm
Known for its leadership, innovation and steadfast commitment to student success, Lone Star College provides high-quality academic transfer and workforce education/career training programs to more than 83,000 credit students each semester, and a total enrollment of 95,000 students. LSC is training tomorrow's workforce today and redefining the community college experience to promote student success and economic prosperity. Stephen C. Head, Ph.D., is the chancellor of LSC, the largest institution of higher education in the Houston area, which consists of six colleges, eight centers, two university centers, Lone Star Corporate College and LSC-Online. To learn more visit LoneStar.edu.
###