LSC-Kingwood Invites Community to August Events
Published on: August 01, 2013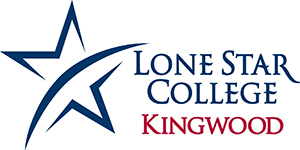 August 8, 2013
Academy for Lifelong Learning (ALL) Open House
Lone Star College-Kingwood's ALL program invites the community to its Open House from 2-4 p.m. at LSC-Atascocita Center. The center is located at 15903 West Lake Houston Parkway. For more information, contact Pat Chandler at 281-312-1749 or Patricia.L.Chandler@LoneStar.edu.
August 12, 2013
Alternative Teacher Certification Program (ATCP) Information Session
The Alternative Teacher Certification Program will host an information session in PAC 125 at 5 p.m. The session will give prospective teachers more information on the ATCP program and requirements that they must meet to register. For more information contact Jennifer Leadbetter at 281-312-1716 or Jennifer.L.Leadbetter@LoneStar.edu.
August 22, 2013
Men's Center Ribbon Cutting Ceremony
The community is invited to a Ribbon Cutting Ceremony for the new Men's Center at 8:30 a.m. in the Student-Conference Center room 234. For more information or to RSVP, call 281-312-1448.
August 26, 2013
Weekday classes begin for fall 2013. To register for classes, visit www.lonestar.edu/registration.
August 27, 2013
Fall Faculty Art Show
Faculty Art Show begins Aug. 27 and continues through Sept. 25 in the Fine Arts Gallery (PAC 114). Gallery hours are Monday through Thursday from 11 a.m.-5 p.m. or by appointment. For information call 281-312-1534 or email kc.artgallery@lonestar.edu.
August 28, 2013
Occupational Therapy Assistant Information Session
OTA's information session is in HSB 104 at 5 p.m. For more information, contact Alma Watson at 281-312-1464 or Alma.R.Watson@LoneStar.edu.