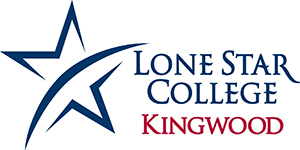 Negative images and messages aired by the media and other broadcasting entities have contributed to unhealthy self-esteem issues in women.
In an effort to change women's perspective of themselves, Lone Star College-Kingwood's Women Center and the Intercultural Center invites the community and their teenage daughters to attend the showing of "Miss Representation" on Thursday, July 11 at 7 p.m. in Classroom Building A (CLA) room 114. The film demonstrates how the media objectifies women and contributes to the underrepresentation of women in positions of influential leadership and power.
"Super model Cindy Crawford recently admitted in an interview that she is still uncomfortable with her body and would be happier if she could lose five pounds," said Diane Blanco, director of the Women's Center at LSC-Kingwood. "Sadly, this is a perfect example of how mainstream media—television, radio, Internet, glossy print magazines and book covers have bombarded us with messages that women should be young, thin, beautiful and sexy."
According to the "Miss Representation" website, the average teen today absorbs more than 10 hours of media a day—more than any other activity including school or sleep. Primary messengers of cultural norms are YouTube, reality TV, gossip magazines, talk shows, movies and sitcoms. The results of this bombardment are significant.
The U. S. has the highest rate of teen pregnancy in the industrialized world.
An estimated 65 percent of American women and girls have an eating disorder.
Approximately 13-25 percent of youth have a history of self-injury, most common in girls.
Twice as many young women as men are diagnosed with depression post-puberty.
The number of cosmetic surgery procedures performed on youth 18 or younger has more than tripled.
"Young girls are vulnerable to these messages and it limits their ideas of what is possible for them to achieve in their future as well as economically, politically and socially. The messages also suggest that men should be powerful, in control and sometimes violent," Blanco said. "Not only are these messages wrong, but they can be damaging to a woman's self-esteem, no matter how close they are to the 'ideal'."
The website also states women in the corporate environment do not earn salaries comparable to men performing the same job. Because women are underrepresented in leadership positions in business and government, the following results are staggering.
Women represent only three percent of the CEO's of Fortune 500 companies.
Women make up 51 percent of the population and only 17 percent of Congress.
The U.S. ranks 90th in the world for women in national legislatures.
Women hold only 3 percent of the top management positions in mainstream media.
According to the 2011 U.S. Census Bureau, for every dollar a man earns, a woman earns substantially less, from a low of 67 percent in Wyoming to a high of 90 percent in Washington D.C. The national average is closer to 77 percent.
For more information on the "Miss Representation" film, visit www.missrepresentation.org. For more information on viewing the film at LSC-Kingwood, email Diane.K.Blanco@LoneStar.edu.
Register now for credit classes online through myLoneStar. Classes are offered days, evenings, or weekends in traditional, Internet, video, TV and independent study formats. For more information on how to register online, visit www.lonestar.edu/registration.
For general information about Lone Star College-Kingwood, call 281.312.1600 or visit http://lonestar.edu/kingwood.htm.
Lone Star College System has been opening doors to a better community for 40 years. Founded in 1973, LSCS remains steadfast in its commitment to student success and credential completion. Today, with 78,000 students in credit classes, and a total enrollment of more than 90,000, Lone Star College System is the largest institution of higher education in the Houston area and the fastest-growing community college system in the nation. Dr. Richard Carpenter is the chancellor of LSCS, which consists of six colleges including LSC-CyFair, LSC-Kingwood, LSC-Montgomery, LSC-North Harris, LSC-Tomball and LSC-University Park, five centers, LSC-University Center at Montgomery, LSC-University Center at University Park, Lone Star Corporate College, and LSC-Online. To learn more visit LoneStar.edu.
###