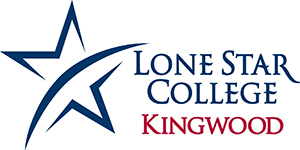 Dear Community Members:
We hope you enjoy this sixth newsletter, published semiannually. Content covered in this issue reflects many of the quality programs and services offered at Lone Star College-Kingwood and our Atascocita Center.
The college had anything but a ho-hum fall semester start. We served almost 12,000 students, established two new academic divisions, introduced a new core curriculum, implemented the first phase of the new mathways project, started our third Early College High School (ECHS) program, conducted three lockdown drills, hosted a ribbon cutting ceremony for the lowlands trail and boardwalks, dedicated the Student-Conference Center in honor of Lone Star College System's former chancellor, Dr. John E. Pickelman, and much more.
ECHS programs are not new to LSC-Kingwood. Our first program began in 2009 with 59 Splendora ISD ninth graders. Out of 46 who persevered through the twelfth grade, 30 earned their associate's degree several days before graduating from high school! The second ECHS program began a year later with Humble's Quest ECHS. Seventy-eight ninth grade students started in 2010; many are on track to graduate this May with an associate's degree as are the second cohort of Splendora ECHS students.
This fall the New Caney ISD Infinity ECHS program started with about 60 ninth graders. As with all of our ECHS programs, they are selective and require abiding by the Texas Education Association guidelines for recruiting as well as interviewing both the student and his/her parent(s). These programs are very rigorous and require dedication on the part of the student, their families, the ISD and college partners. By law, the cost of the college coursework cannot be charged to the student so the ISD and college share resources in order to deliver these very effective programs. (The August 2014 newsletter will have another update on all of our ECHS programs.)