Office of Emergency Management
Emergency Communications
Depending on the type of emergency, we may use some or all of the following tools to communicate with faculty, staff and students:
My-EOP App
The LSC My-EOP app has lots of important information for students and faculty. Download the My-EOP today using the Organization Code: LoneStar.
Reporting An Emergency
Call X5911 or (281) 290-5911
(for campus emergencies)
Call 9-1-1
(for medical or fire emergencies)
When You Call for Assistance:
Give your name, location, and phone number.
Describe what happened.
Do not hang up until asked to do so.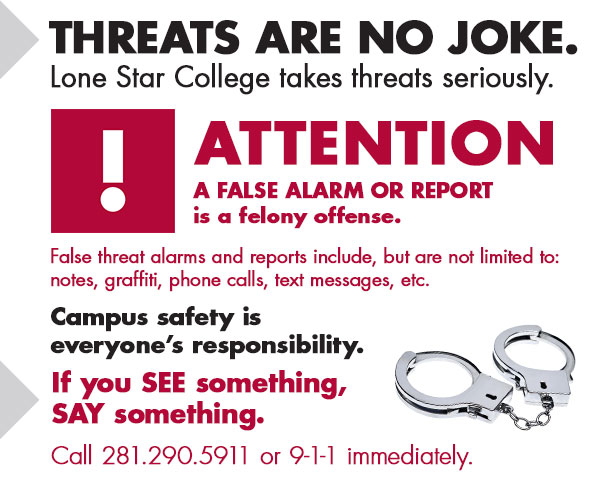 Emergency Preparedness
Safety Topics & Resources:
Threats & Vulnerabilities
OEM Contact Information
Email
OEM@LoneStar.edu
Phone
281.290.2891
Fax
281.290.3712
Community Emergency Contacts