Office of Technology Services (OTS)


The Office of Technology Services (OTS) serves the information technology needs of Lone Star College.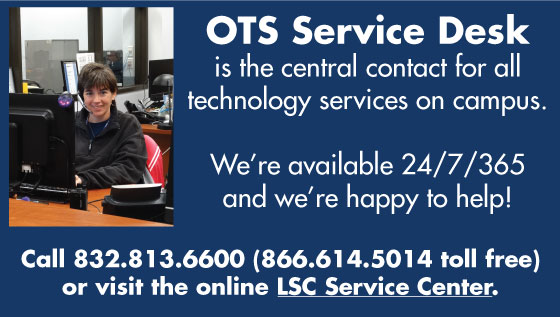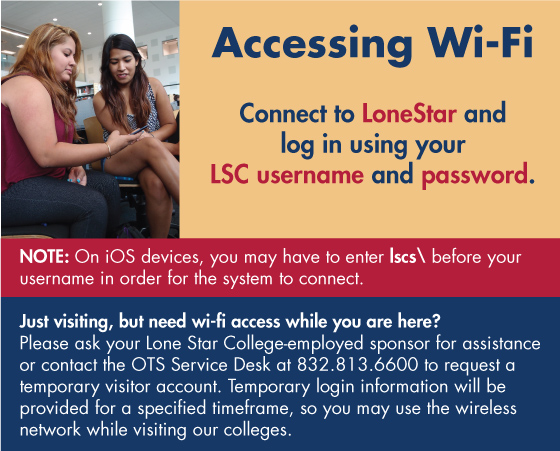 Please make sure any wireless devices you bring to campus have the latest updates and patches to minimize cyber security issues.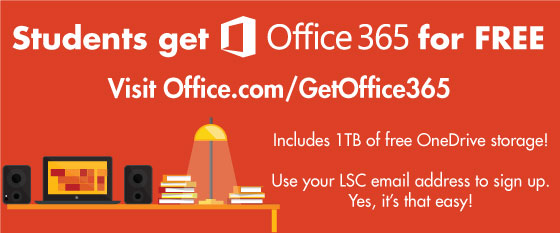 Faculty and Staff can get Office 365 to use on their personal devices for free, too! Visit Office.com/Teachers and use your LSC email to sign up.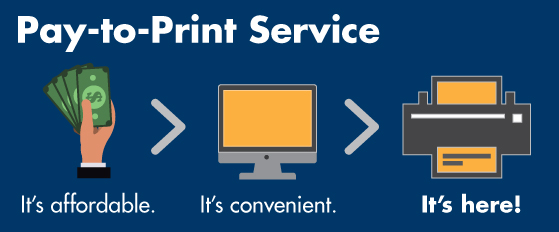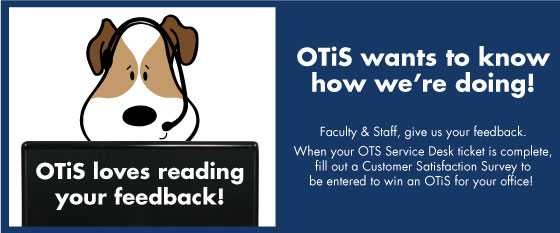 Weekly Maintenance
Every Tuesday & Thursday
10 - 11:55 p.m.
Every Weekend
Sat. 11 p.m. - Sun. noon
NOTE: Various technology services may be impacted during these maintenance windows. Impact to major (Tier 1) services will be communicated ahead of time.