Science Support Lab
Spring 2018 Science Support Lab Tutoring Schedule
The Learning Support Labs will continue to operate at both the LSC-Kingwood Campus (SCC Building) and the Atascocita Center (Room 206) in Spring 2018 as well as offering Science tutoring at the Process Technology Center.
Click here for the Spring 2018 Tutoring Schedule.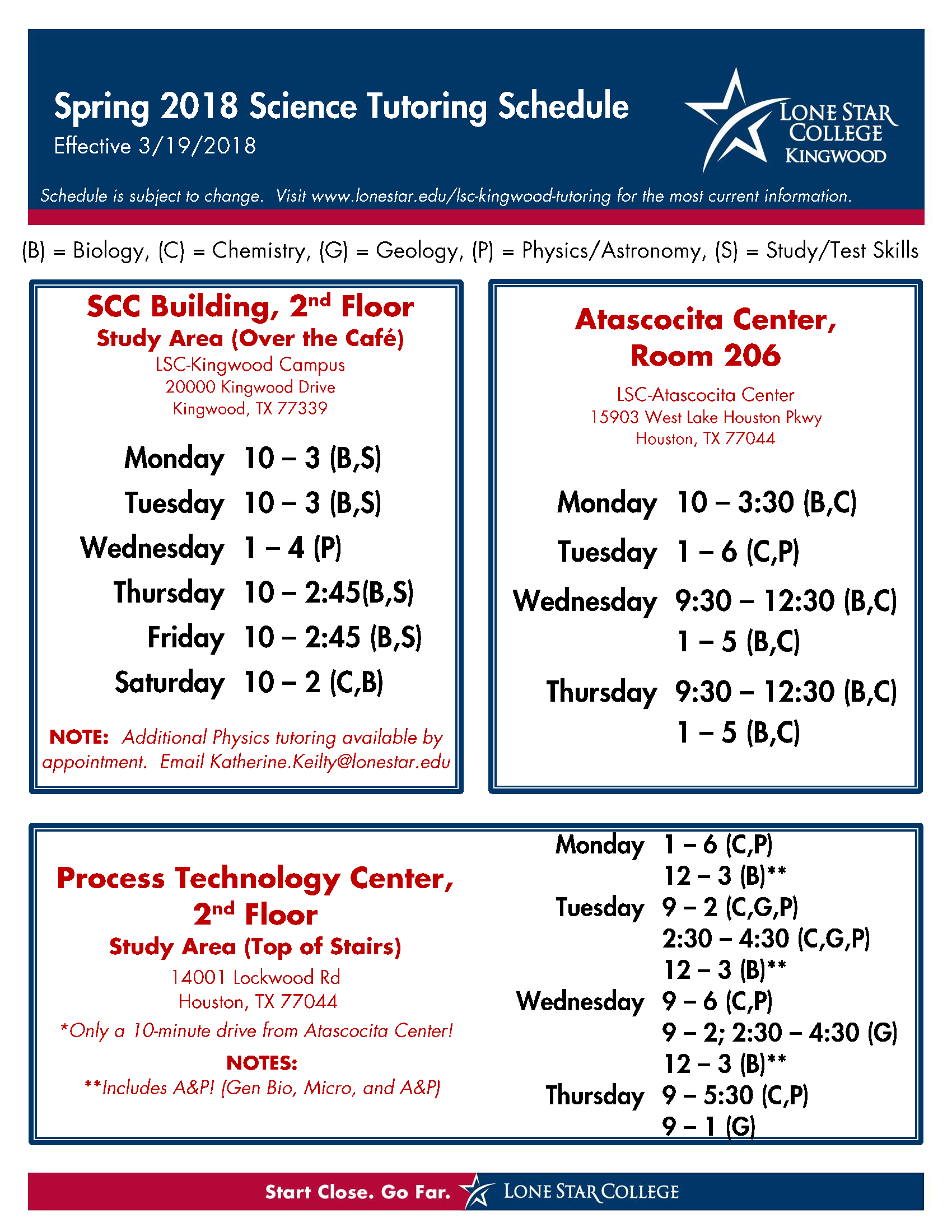 Open Lab and Study Hours
Because the Science Support Lab is sharing space with other tutoring areas, there are not currently dedicated open study times.