The Senior Vice Chancellor is the chief operating officer of the Lone Star College System and is charged with many areas of responsibility including Human Resources and Diversity, Public Safety, Workforce Development, Corporate College, Chief Security Office, Institutional Research and Effectiveness, LSC-University Center and Continuing Education.
In addition to this comprehensive management role, the Senior Vice Chancellor serves as one of Lone Star College System's senior advocates for higher education and interacts extensively with government officials, the general public, and the business, educational, philanthropic communities. The Senior Vice Chancellor is also charged with leading the System's strategic plan process as directed by the Chancellor.
About the Senior Vice Chancellor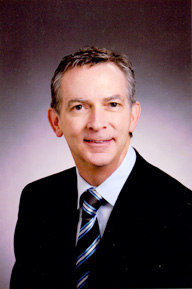 Rand W. Key serves as the Senior Vice Chancellor of the Lone Star College System and Chief Operating Officer.
In his role, Key is responsible for coordinating the day-to-day administrative and auxiliary operations of the Office of the Chancellor. Specifically, he oversees the system's workforce development and corporate college, human resources, institutional research and effectiveness, public safety, campus security planning and the University Center.
Prior to joining Lone Star College System, he served as Executive Vice President of Planning and Development at the College of Southern Nevada in Las Vegas. There he provided oversight to the administrative, financial, and physical infrastructure supporting the instructional and outreach missions of a college with three campuses and 47 satellite locations. Prior to Nevada, he served as the Executive Vice President of the Wisconsin Technical College System in Madison, Wisconsin.
Key holds a Juris Doctorate from the Cumberland School of Law of Samford University, where he also received his M.B.A. He received his M.Ed. from the University of Alabama with a concentration in Secondary Curriculum and Instruction and also received his B.S. from Samford University.
Contact Information