Faculty and Staff
Dean
James Stubbs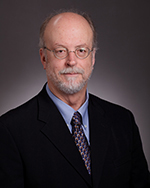 James Stubbs is Dean of Fire Science, Letters, Arts & Kinesiology (FLAK) at Lonestar College - Kingwood. Prior to becoming Dean, he also served as band director and professor of music and directed the Kingwood Big Band, Lone Star College - Kingwood Jazz Ensemble, and the Kingwood Community Symphonic Band.
Prior to his arrival at Lone Star College - Kingwood in 2004, Mr. Stubbs was the director of bands at Navarro College in Corsicana, Texas for fourteen years where he directed the marching band, athletic bands, jazz ensembles, theater orchestras, wind ensembles, and community bands. His teaching duties have included courses in music theory, music appreciation, American music, jazz improvisation, and applied brass.
Prior to his career in higher education, Mr. Stubbs served as a high school band director and applied trumpet educator in high schools in Arkansas, Louisiana, and Texas. He is a native of Pine Bluff, Arkansas and is a graduate of Louisiana Tech University, the University of North Texas, and is a doctoral candidate at Baylor University.
Email: James.D.Stubbs@lonestar.edu
Phone: 281.312.1501
Office: APA 109C
Web Site
Department Chair
Dr. Todd Miller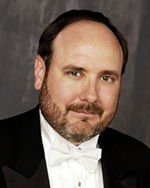 Todd R. Miller, professor of music and chair of the visual and performing arts, joined LSC-Kingwood in 1994. Miller earned a Bachelor of Music degree in voice performance from the University of Louisville. He also obtained a Master of Music degree in voice performance from the University of Arizona. In addition, he holds a doctoral degree in voice performance and conducting from the University of Houston.
Miller has presented a number of papers. He presented, "Carlisle Floyd and Susannah" at the University of Southern Mississippi in 2005. He has also performed with the Houston Symphony, the Houston Choral Society, Houston Chamber Choir, Greenbriar Consortium, the San Antonio Symphony, and Opera, Des Moines Metro Opera, Opera in the Heights, and three Carnegie Hall performances.
In 2003, he was honored with the LSC-Kingwood Faculty Excellence Award. Miller has also been nominated twice for the Piper Professor Award.
"I have a passion for music and its importance in human society and I have a passion for students who want to make music their life's vocation," Miller explained. "Kingwood has been very supportive of my dreams as an educator and as a performer, and the students have benefitted from that support."
Email: Todd.R.Miller@lonestar.edu
Phone: 281.312.1485
Office: MUS 115
Web Site
Faculty
Alfredo Velez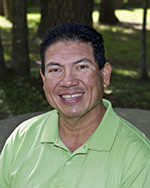 Alfredo Velez, associate professor of music and director of bands joined LSC-Kingwood in 2010. Velez earned a Bachelor of Music Education degree from Angelo State University and a Master of Music Education degree from the same institution.
Velez is a past president of the Texas Bandmasters Association.
"I love music and enjoy working with both students and colleagues," Velez stated.
Email: Alfredo.Velez@lonestar.edu
Phone: 281.318.4335
Office: MUS 114
Web Site
Dr. Robert Hunt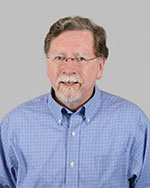 As the new associate professor of music at LSC-Kingwood, Dr. Robert Hunt will utilize his wealth of experience to teach and cultivate talented students. In addition to serving as the college's collaborative pianist, he will teach classes in piano, music theory and music appreciation.
Prior to LSC-Kingwood, Hunt served for eight years as music director of Sam Houston State University Opera. He worked 13 years as conductor/music director of the Midland-Odessa Symphony and Chorale and five years as director of commercial music studies at Midland College. He was also the conductor/music director for Ray Price; music director at American Cabaret Theatre in New York; arranger for New York Pops at Carnegie Hall; and conductor and pianist with Willie Nelson, the Moody Blues, the Lettermen, Susan Graham, and Vic Damon.
"The best part of my job is drawing on a lifetime of musical experiences to help young musicians prepare for a career in music performance or teaching," he said.
Hunt earned his Bachelor of Music degree from Southern Methodist University; a Master of Music degree from Texas Christian University; a Doctor of Musical Arts degree from University of Houston; and completed post graduate study at Indiana University. He is affiliated with the Music Teachers National Association, American Federation of Musicians, Texas Music Educators Association, and Pi Kappa Lambda.
"LSC-Kingwood's emphasis on students is refreshing. The friendliness and helpfulness of everyone I've encountered creates an impression of an unusually collegial academic environment — of which I'm pleased to be a part!" Hunt said.
Email: Robert.E.Hunt@LoneStar.edu
Phone: 281-312-1746
Office: MUS 112
Adjunct Faculty
Name
Phone
Email
Office
Keith Almstedt
Guitar, Appreciating Music, American Music
Keith.M.Almstedt@lonestar.edu
MUS 111
Joe Beam
Percussion
Joseph.A.Beam@lonestar.edu
MUS 117B
Christopher Besch
Diction, Voice
Christopher.M.Besch@lonestar.edu
Aaron Bielish
Violin, Viola
Aaron.J.Bielish@lonestar.edu
Kristin Briggs
Aural Skills
Kristin.C.Briggs@lonestar.edu
Patrick Brink
Trumpet, Horn, Class Piano, American Music, Jazz Improvisation
Patrick.L.Brink@lonestar.edu
MUS 126
Barbara Butler
Piano
Barbara.A.Butler@lonestar.edu
MUS 106
Dr. John Crabtree
Music Fundamentals, Appreciating Music, American Music, Theory, Aural Skills
John.M.Crabtree@lonestar.edu
Kelli Estes
Appreciating Music, American Music, Voice
Kelli.A.Estes@lonestar.edu
John Gearhart
Appreciating Music, Class Piano, Organ
John.Gearhart@lonestar.edu
Jackson Hearn
Class Piano
Paul.J.Hearn@lonestar.edu
Kristen Hertzenberg
Diction, Voice
Kristen.A.Hertzenberg@lonestar.edu
Steven Martin
Cello, Double Bass
Stephen.Martin@lonestar.edu
Dr. Nell Mathews
Piano, Coach/Accompanist
Nell.H.Matthews@lonestar.edu
Rosendo Reyna
Guitar, Music Theory
281.318.4311
Rosendo.Reyna@lonestar.edu
ADM 108
Andrew Schneider
Coach/Accompanist
Andrew.Schneider@lonestar.edu
Marvin Sparks
Percussion, EDUC
Marvin.Sparks@lonestar.edu
MUS 117B
Ernesto Vega Perez
Clarinet, Saxophone
Ernesto.C.VegaPerez@lonestar.edu
MUS 126
Amy Wiggs
Flute
Amy.S.Wiggs@lonestar.edu
MUS 120
Alicia Chew
Voice
Alicia.Chew@lonestar.edu
Marion Russell Dickson
Voice
Marion.RussellDickson@lonestar.edu
Xia Xia Zhang
Violin
Xiaxia.Zhang@lonestar.edu
Music Office Suite
Mail: MUS 109
Staff