Meet the Ambassadors
Gissel Andrade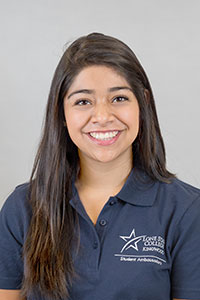 Gissel graduated from Porter High School in May of 2014 in the top quarter of her class. Throughout high school she was an officer for Student Council, Chinese Club, and a Class Officer as well as a member of several other clubs including; DECA, Spartan Council, National Honor Society, Family Career and Community Leaders of America and Teacher Association of Future Educators. Gissel is currently a full-time student at Lone Star College-Kingwood working to earn her Associate's Degree in business. She wants to be as involved in college as she was in high school. Gissel says, "I have been enjoying my first year of college because I became part of the Student Ambassadors and I hope to become more involved here at Lone Star."
Viridiana Galvez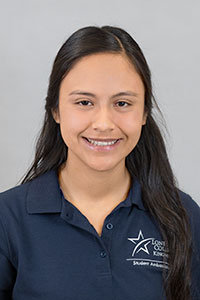 Viridiana is a second year student at Lone Star College-Kingwood.  Pursuing a career in Pediatric Nursing, Viridiana plans to obtain a Bachelor of Science in Nursing (BSN) from the University of Texas Health Science Center. She currently lives in Splendora, TX and attends LSC-Kingwood because it is affordable and close to home. As well as being a first year Student Ambassador, Viridiana is a Coyote Crew Leader. In her spare time she enjoys volunteering at various school functions and helping others. Her hobbies include playing the guitar and piano, as well as reading. Viridiana joined the Student Ambassador program to assist prospective students, be more involved on campus, make new friends, and build her leadership skills.
Meredith Moore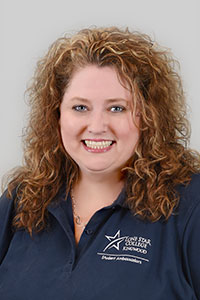 Meredith is in her final year at Lone Star College-Kingwood, and is a first time Student Ambassador. She was born in Fort Collins, Colorado and currently resides in Atascocita, Texas, with her husband and son. Some of her favorite things are spending time with friends, family and her two dogs. She loves to read and watch movies. Meredith is currently a History/English major with aspirations of becoming a writer. Meredith joined the Ambassador program because she enjoys interacting with other students as well as staff members, and ensuring that everyone feels welcome while on the Lone Star College-Kingwood campus.
Sarah Nguyen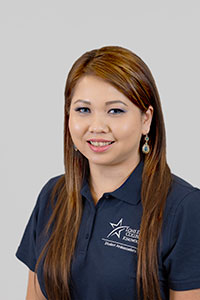 Sarah is 29 years old and a proud mother of her 10 year old, Serena. She was born in Vietnam, raised in California and grew up in Houston, Texas. Sarah's first language is English but she is also fluent in Vietnamese, thanks to her mother. Her post-high school educational journey started in 2012 and she received her GED in March 2013. This is Sarah's second semester at Lone Star College-Kingwood and she is enjoying every day of it. Her goal while here at LSC-Kingwood is to earn an associate's degree in Registered Nursing. Long term, she would like to earn her bachelor's degree in science and become a neonatal or pediatric nurse. Sarah's dream is to use her knowledge and certification to go on mission trips with other medical personnel in order to help children in other parts of the world. She loves to travel, eat, cook, read, going to school and meeting new friends. "There is so much out there to see, taste and experience so I want to take every chance possible to expand my knowledge."
Amir Olmos
Amir is nineteen years old and was born and raised in the Dominican Republic. In 2013, he graduated high school in his country and then moved to the United States as an international student to pursue an Associate's degree in Business Administration. Amir plans to transfer to University of Houston main campus and continue his education through a Bachelor Degree. One of his main dreams is to become a successful businessman that will bring positive benefits in his professional career and future life. He is also interested in becoming a flight pilot after he finishes his BBA. Amir is very athletic and is a member of LSC-Kingwood Coyotes Basketball Team. This is Amir's first year as a Student Ambassador and he wants to create an impact developing terrific leadership skills that will make him the successful man he strives to be.
Guadalupe Perez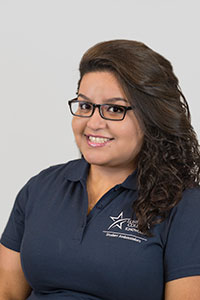 Guadalupe was born in the Houston area, but lived in Mexico from age two through seven. Coming back to the States she lived all around the Houston area till her family finally settled in Porter. Guadalupe graduated from Porter High School in 2014. During her time there she was very involved as a member or officer for countless clubs and organizations such: as Student Council, Spartans for Christ, the Astronomy Club, FCCLA (Family, Career and Community Leaders of America), T.A.F.E. (Texas Association of Future Educators), Spartan Singers, National Honor Society, and SkillsUSA Engineering. Guadalupe is the first person in her family to attend college, she is the oldest and only girl with two younger brothers. Guadalupe is hoping to major in Anthropology at the University of Houston, and continue with graduate studies at The University of Chicago. As well as serving as a second year Student Ambassador, she is also involved with the Center for Civic Engagement and the Student Government Association where she serves as Vice-President of Public Relations.
Saul Vriones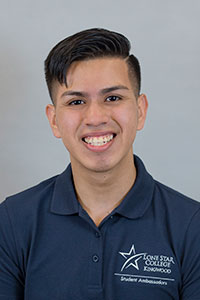 Saul is a first-year Student Ambassador and a sophomore at Lone Star College-Kingwood. He is currently studying Business Marketing and Public Relations. He loves music; his favorite genres are Rock, Indie, and not to be forgotten, the classics! Saul joined the Student Ambassador Program to become more active on campus, and make a positive impact by influencing Lone Star College students to become more involved. He strives to make a difference on and off campus. Saul wishes to make the world a better place one smile at a time.
Amy Jaramillo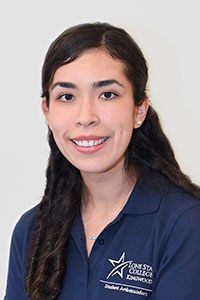 Amy is a proud graduate of Kingwood High School. While there, she participated in Choir, Key Club, and Best Buddies. From an early age, she developed a strong passion for volunteering. A Girl Scout since fourth grade, Amy has earned her Bronze and Silver achievement awards. For one of her awards, she organized a supply drive for the Star of Hope Women's Shelter. Amy is currently a Lifetime member of Girl Scouts, and a regular volunteer at Vacation Bible School and Catholic Charities. In addition to being a Student Ambassador, Amy is a member of LSC-Kingwood's Phi Theta Kappa-Alpha Lambda Xi. She looks forward to giving back to her community and helping others feel welcome on campus.
Sayuri Hull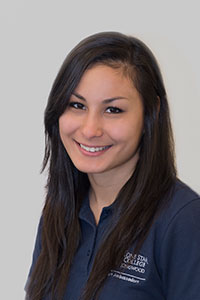 Sayuri graduated from New Caney high school in 2015 in the top 10% of her class. This is her first year at Lone Star College-Kingwood and first semester as a Student Ambassador. She was born in Japan and lived in Mexico, where she was a missionary for several years, before moving to the States. She is here at LSC-Kingwood  to earn her associates and transfer over to the University of Houston. She wishes to earn her bachelor's degree in Kinesiology and Nutrition. Helping inspire and motivate people to want to exercise and eat healthy is a great passion of hers.
Michelle Cornelius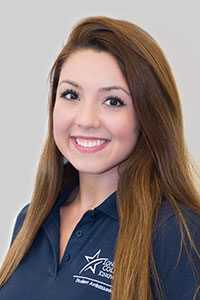 Michelle graduated from Kingwood Park High School in 2015 where she was involved in orchestra and HOSA. She attends Lone Star College- Kingwood as a full time student. Michelle plans to transfer to Sam Houston State University to become a registered nurse in the near future. She takes pleasure in helping others and being kind to all of her peers. Michelle enjoys traveling to different countries and spending time with her two dogs. She's very excited about being a first-year student ambassador and hopes to impact a student's life in a positive way.
Christopher Reel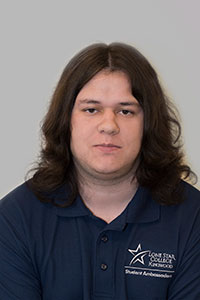 Christopher graduated from Kingwood High School in 2015. While at KHS, he played football, enjoyed off-season weight training, and spending time with friends. Some of his favorite activities include reading, listening to music, playing Xbox, and being around family and friends. Christopher is in his second year at Lone Star College, with plans to transfer to Texas A&M upon graduation, majoring in Bio Medicine. He was accepted into the Coyote Crew upon enrolling at Lone Star, and earned the 2015-2016 Coyote Crew Leader of the Year award in the spring. This is his first year in the Ambassador Program, and he looks forward to expanding his interpersonal skills, assisting fellow students, and promoting Lone Star College-Kingwood.
Dominic McCormick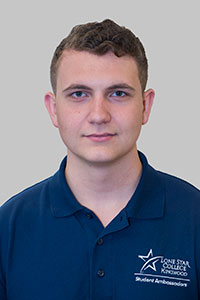 Dominic attended a private Catholic school through his Elementary and Middle school years, after which he was homeschooled. He received his high school diploma when he was sixteen, and upon turning seventeen, he enrolled at Lone Star College-Kingwood. Dominic is the Vice President of Service in Phi Theta Kappa's Alpha Lambda Xi Chapter. He is also a proud Student Ambassador, member of Kingwood's Honors College, Cody Award for Outstanding History Student nominee, and Dean's List awardee. Additionally, Dominic is a member of several other clubs such as Students Without Borders. Dominic has also had the honor of serving on LSC's award winning National Model United Nations (NMUN) delegation representing the Republic of Chad in New York City during the Fall 2015-Spring 2016 semesters. After obtaining an Associate of Arts, he intends to transfer to Texas A&M University to pursue a double major in Political Science and History and a minor in Foreign Languages. He ultimately hopes to utilize his learning to help others from a position of government—first in the Military, and later in a government agency or the Foreign Service. He has an insatiable hunger for knowledge. Dominic indefatigably strives for efficiency and efficacy in all endeavors, and will do anything within his means to assist others in his community and around the world.