Meet the Ambassadors
Jacob Alvarado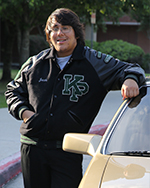 Jacob Alvarado graduated from Kingwood Park High School (Class of 2013). He is currently a full time student at Lone Star College-Kingwood. He is attending Lone Star to further his career and interest in a great learning environment. Pursing a degree in Business Administration and Management, he plans to transfer to University of Houston or University of Texas San Antonio. Jacob is excited to serve as an Ambassador and create a great environment around him.
 Mina Jahan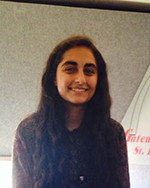 Mina graduated from Kingwood High School in 2012. She is currently the president of LSC – Kingwood's Phi Theta Kappa Chapter, Alpha Lambda Xi. She plans to pursue a Bachelors in Nursing at the University of Texas Health Science Center and ultimately hold a Masters in Anesthesia. She also intends to try her hand at being a traveling nurse in countries with struggling healthcare systems, particularly in the Middle East or South America. Her favorite pastimes include reading, watching musicals, trying new foods, and playing tennis. Mina wants to serve as a Student Ambassador to sharpen her leadership and communication skills. "I've had a superb time at Lone Star, and it would be a pleasure to show it off to prospective students!"
Nick Johnson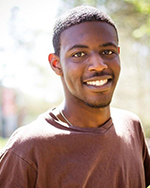 Nick, a second year Ambassador, was born in Indianapolis and raised in South Bend, Indiana. In 2008, Nick moved to Houston, Texas where he graduated from Kingwood High School shortly after being named Mr. KHS in his senior year. During his high school years, Nick had the opportunity to take on many leadership roles in Student Council, and competed in the Texas Skills USA State competition, bringing home 1st place in carpentry. In the fall of 2012 Nick continued his education at Lone Star College-Kingwood. Nick previously served as the Living Stones Ministry Vice-President, President of African American Student Association, Vice President of Legislative Affairs in the Student Government Association (SGA), and currently sits as the Executive Vice-President of SGA. He has also completed the Lone Star Leadership College Program. Nick plans to transfer shortly after graduating with his Associates of Arts in May 2015 to the University of Houston majoring in Organizational Leadership Supervision.
Diane Lara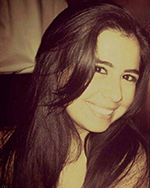 Diane graduated from Atascocita High School in 2013. Since graduating, she has been a prosperous student and has been actively involved on campus. Previous roles in organizations have included President of Voces Latinos, a dance officer for the Coyote Pack Drill Team, a member of the Leadership College Program, a Student Ambassador, and she is currently serving as the Vice President of Finance for the Student Government Association. She is attending Lone Star College-Kingwood because it is close to home and it is convenient for her to receive her Associate of Arts degree. After receiving her associates she hopes to transfer out of state to pursue her career. Diane is ecstatic about being a second year ambassador because she will be showing off a great campus to visitors, incoming students, and nontraditional students, while strengthening her communication and leadership skills that she has developed as a leader on campus.
Marcie McAnally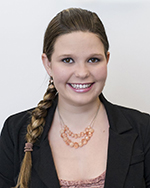 Marcie is 21 years old and from Huffman, Texas. She was homeschooled before coming to Lone Star College-Kingwood through the Dual Credit Program and earned her high school diploma in 2011. This year, she is working toward her Associate of Science while at LSC-Kingwood and is preparing to transfer to Texas A&M University next fall to study Kinesiology with a focus on Dance Science. As well as being a Student Ambassador, she is currently the Vice President of Public Relations for the Student Government Association and The Drill Team Captain of The Coyote Pack. She has a daughter named CoraAnn who was born November 30th, 2013. After graduating college with her Bachelor of Science, Marcie will pursue her goal of opening her own dance studio and starting a pre-professional ballet company.
Claudio Mercado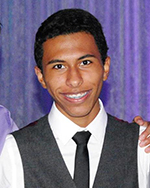 Claudio is a graduate of Atascocita High School (Class of 2013) and was born in Barinas, Venezuela on August 19, 1995. He was raised in Venezuela and moved to the United States at the age of 13, in the 7th grade. He is attending Lone Star College-Kingwood and admires the staff he works under and desires to achieve success in his college career. He is a first year Ambassador and he is excited to welcome new students. Through communication and finding common interests he gets to know the incoming students in a unique way, making them feel comfortable and exited to be part of the Campus. Claudio speaks Spanish and English and will assist anyone who needs it. His major is International Law and he dreams of having his own firm someday.
Maribel Olvera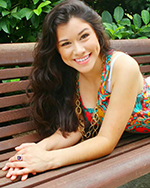 Maribel graduated from Porter High School (class of 2012). She moved from Nevada when she was 12 and has grown to love Texas. Since high school Maribel has volunteered to help in community events and enjoys the opportunity to meet new people. Pursuing a career in pediatric nursing, Maribel is attending LSC-Kingwood because it is affordable and close to home. Maribel has many hobbies some of those include Zumba, reading, and exploring new places. In her spare time she loves to cook and attend lectures on campus.
Caitlin Crawford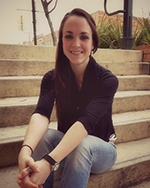 Caitlin (a.k.a Cait) graduated in 2010 after being homeschooled throughout grade school and high school. Her transition from high school to Lone Star College was through the dual credit program at LSC-Cy Fair where she began taking her basic associate degree courses. Currently, Caitlin is a full-time nursing student at LSC-Kingwood, an officer of the Student Nurses' Association, and a member of Phi Theta Kappa. After graduating from the nursing program in 2015, she plans to work in the field as she pursues her BA in nursing with the ultimate goal of becoming an ER/Trauma nurse. As a first year Student Ambassador, Caitlin looks forward to using her extensive Lone Star College experience to assist and inspire new students.
Manny Guerrero
Manny moved to Roman Forest in the summer before his freshman year of High school and graduated from New Caney High School (Class of 2013). During high school he participated in volunteer community work through The Interact Club, Spanish Club, DECA, and HOSA. Manny also became a certified IV and Pharmacy Technician through the Pharmaceutical program. He is attending LSC-Kingwood because it is close to home and convenient for him. Manny is very eager to join the Student Ambassador program in order to not only sharpen his leadership skills but also to become more socially active and involved throughout the campus and community. He is a first-year Ambassador and is excited to meet new people and have a memorable experience. Manny is pursuing a career in Biomedical Engineering and hopes to one day work for a Health and Research facility in order to create innovative devices to help aid medical advances all over the world.
Ruby Hernandez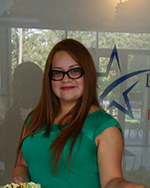 Ruby holds two associates degrees: one in Behavioral Science and another in Surgical Technology. She has been working since 2009 as a Certified Surgical Technologist at Ben Taub General Hospital. When not in school, work, or participating in extracurricular functions she enjoys spending time with her husband and their 3 year old son, Bradley. Ruby is currently in her second semester of nursing school at Kingwood. Aside from being a Student Ambassador she is also currently in the Honors Nursing program, and holds an officer position in the Student Nursing Association. After graduation, Ruby plans to obtain a Bachelor's Degree in Nursing from the University of Texas Science Center and eventually get a Master's Degree in Anesthesia.
Matthew Livingston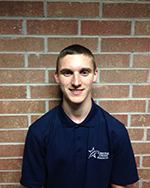 Matthew graduated from Kingwood High School (Class of 2014). He is currently a full-time student at Lone Star College-Kingwood. Matthew plans to transfer to Sam Houston State in 2016 to pursue a double major in Physics and Chemistry with a certificate in teaching. He is excited to be an Ambassador this year so that he can be involved with his college, make new friends, and further develop his speech and leadership skills.
Sarah Nguyen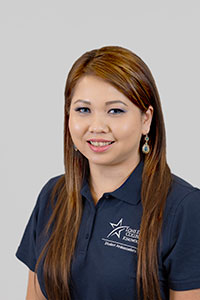 Sarah is 29 years old and a proud mother of her 10 year old, Serena. She was born in Vietnam, raised in California and grew up in Houston, Texas. Sarah's first language is English but she is also fluent in Vietnamese, thanks to her mother. Her post-high school educational journey started in 2012 and she received her GED in March 2013. This is Sarah's second semester at Lone Star College-Kingwood and she is enjoying every day of it. Her goal while here at LSC-Kingwood is to earn an associate's degree in Registered Nursing. Long term, she would like to earn her bachelor's degree in science and become a neonatal or pediatric nurse. Sarah's dream is to use her knowledge and certification to go on mission trips with other medical personnel in order to help children in other parts of the world. She loves to travel, eat, cook, read, going to school and meeting new friends. "There is so much out there to see, taste and experience so I want to take every chance possible to expand my knowledge."
Kechi' Monet Hainsworth-Watson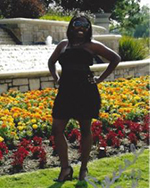 Kechi' graduated with honors from MacArthur High School (class of 2012). She was a member of the MacArthur General world renowned marching band and jazz band. She also was a member of the student council. Kechi' began volunteering in the 10th grade and has been going strong since that time. Her love of water lead her to pursue scuba diving as a hobby.  Kechi also loves creative cooking and traveling. She is pursuing a career in Meteorology. In addition to her position as a Student Ambassador, Kechi is also part of the LSC Honor Society.