Student Information
1. What is Coop/Internship Education?
Cooperative Education offers the student college credits for practical work experience related to career goals. Each student is assigned to a coordinator who will work individually with him/her throughout the semester.
In addition, the student will generate at least four(4) job-related learning objectives in the work place.
2. What is the purpose of the program?
The program integrates students into the "real world" by providing experiences that will encompass activities, problems and rewards of a chosen profession.
Also, the program aids students in the examination of career choices through exploratory experiences and enables him/her to set long-term goals.
3. What is the student's responsibility under the Program?
Students must locate a job related to their degree plan. He/she may seek assistance from Lone Star College-Kingwood BTSS Division and Career Services Office.
Student must complete their work experience plus 16 hours of professional development via a LSC-Online portion of this coop class.
Students must have approval of department chair or faculty member in the department of their field of study.
Students must complete 320 work hours during the semester.

4. How are students graded?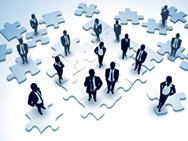 A student successfully meets the Student Responsibilities of Lone Star College-Kingwood's BTSS Division Coop/Internship Program if he/she:
Completes weekly time sheets and submits them to the coordinator.
Submits portfolio notebook of semester objectives, completed work samples and documentation. The work supervisor must approve the portfolio before it is given to the Lone Star College-Kingwood coordinator.
Participates in class discussions.
Completes class assignments on work related topics such as resumes and interviews.
Receives a favorable review from his/her job supervisor.
Failure to meet these student responsibilities may result in a low grade for the student
5. Who can help me find a job?
Contact Lone Star College-Kingwood Career Center at 281.312.1435.
Online employment postings are found here http://www.collegecentral.com/lonestar/
Helpful Job Search Websites - including internships
Contact BTSS Division Counselor Sharon Kenemore 281.312.1574.