Student Symposium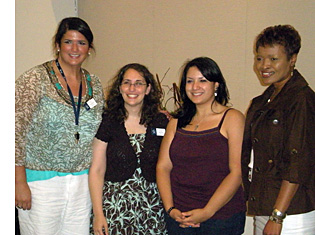 About the Symposium
The Student Symposium is a conference for students to present their academic work in a formal conference setting to an audience of students, faculty and other supporters. It is open to all LSCS-CyFair and Fairbanks students and will accept proposals from any discipline.
The Symposium is sponsored by the Honors Program at LSC-CyFair, and presentations are welcome from any student in any discipline who has shown outstanding performance.
For more information and a photo gallery from the most recent Student Symposium on May 6, 2011, click here.
Questions?
Feel free to contact any of the Symposium Committee: Heidi Green, Stacy Gresell, Paula Khalaf, Jamili Omar, Sunnye Pruden, Kisha Thompson, Matt Turner, Padmaja Verdartham