LSC-Tomball Academic Initiatives and Partnerships
Welcome to the Academic Initiatives and Partnerships Department at Lone Star College-Tomball. We oversee and coordinate efforts for our Early College High Schools, Dual Credit and Home School programs, Pathways, Grit initiatives, Community U, Summer Bridge, The LSC-T Experience, and more.
Meet Our Department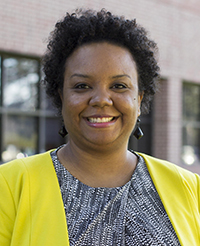 Latoya Hardman Lewis currently serves as the Interim Director of Academic Initiatives and Partnerships at Lone Star College-Tomball. Prior to serving as the Interim Director, Latoya was Professor of Education and Lead Faculty for the Associate of Arts in Teaching Program.
Latoya has 13 years of experience in education. She was a high school English teacher in Harlem, NY and later at Klein Forest High School, which is her high school alma mater. She entered higher education as an adjunct instructor in 2008 and joined Lone Star College-Tomball full time in 2011. Latoya has taught both face-to-face and online courses in Developmental English, First Year Experience, Introduction to Teaching, and Introduction to Special Populations.
In addition, Latoya is the creator of the Instructional Technology Certification Program at LSC-Tomball, which was designed to teach college instructors how to infuse technology into their classrooms. By the end of the ten sessions, participants learn how to create engaging presentations and other learning materials, find and create instructional videos, and how to use social media in the classroom. Latoya also designed Lone Star College-Tomball's TEaCH Lab. This is a model classroom for students in the AAT program that is equipped with some of the latest educational technology and furniture that allows for flexibility and mobility within the classroom.
---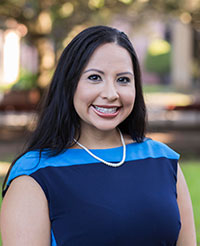 Erica Clark currently serves as the Program Manager of Articulation and Dual Credit at Lone Star College-Tomball. Prior to serving as program manager, Erica was an Academic Advisor for LSC-Tomball.
Erica has 9 years of experience in education. She began as a substitute teacher for Lubbock ISD for grades EC-12 in 2009. While working to complete her Masters of Education, she entered higher education as a transcriptionist and student mentor. In 2011, she moved to Miami, Florida where she worked with diverse groups of students including special populations at Alexander Montessori School.
After marrying her Coast Guard sweetheart, she moved to Houston, Texas. She was then blessed with the opportunity to accept a position as a part-time advisor in 2013 and joined Lone Star College-Tomball full time in 2014; dual credit advisor for both high school and homeschooled students. During her time as an advisor, Erica was able to be part of the early college high school application and approval processes. Lastly, with three beautiful children and a husband, she is within her final three-years of completing her doctoral program in leadership studies.
MISSION
To develop, implement, and oversee any resources that support true access to education for current and prospective students.
VISION
To ensure that all students have access to an education that transforms dreams from abstract concepts to realities.
PURPOSE
AIP connects current students to resources, connects future students to the LSC-Tomball experience, connects all college P20 initiatives to each other, and ensures that grit is infused in all of these connections.
VALUES
Access-Discovery-Empowerment-Opportunity-Collaboration-Community-Connection-Empowerment-Innovation-Excellence-Leadership-Learning-Vision