Our Lady of the Lake University

a partner university at the University Center at The Woodlands
Overview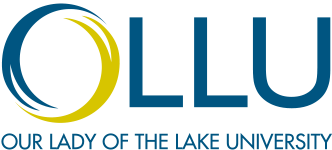 Our Lady of the Lake University (OLLU), through its partnership with Lone Star College, offers students a 2+2=Bachelor's degree opportunity. Students can complete their associate degree in 2 years at Lone Star College, then transfer seamlessly to Our Lady of the Lake University (LSC-University Center at The Woodlands location) to complete their final 2 years earning a bachelor's degree. After that, a student may continue with the university to earn a master's and doctoral degree.
Learn More
For questions and more information, complete the form below or call 936.273.7628.
Programs Offered
Our Lady of the Lake University-Houston offers weekend degree programs that cater to busy working adults. Weekend classes allow for a balance of career, family and school. OLLU-Houston offers an accelerated bachelor's degree completion program at an affordable tuition rate with class meetings on Saturdays. Weekend graduate programs, including a PhD in Leadership Studies, meet every other weekend - just eight times per term.
Undergraduate
Management
Multidiscplinary Studies
Psychology
Sociology
Master's
Healthcare Management
Management
Psychology
Sociology
Doctorate
Benefits
Reverse transfer of credit from OLLU to LSC allows students to complete the requirements for the associate degree when they leave LSC and before completing a bachelor's degree.
Cooperative Advising allows students to access academic advisors at OLLU and LSC for the purpose of planning and selecting courses applicable to the anticipated degree at LSC and OLLU.

Opportunity applies to all LSC students with an expressed interest in transferring to OLLU and applies to advising for all degree programs (including undecided) at OLLU.
LSC Tuition
Completing your first two years at LSC saves students an estimated $52-53K compared to OLLU tuition.Tuition rates are based on residency and you can get an estimate of your costs by using our LSC Tuition & Fees chart.
Average full-time tuition at LSC is $776 per semester.
OLLU Tuition
Tuition changes as students transfer from LSC to OLLU, and also based on residency. View the Our Lady of the Lake University Tuition and Fees.
Average tuition for 12+ hours at OLLU is $13,682 per semester.
Financial Aid
Financial aid helps students and their families pay for college. There are several types of financial aid available to LSC students and financial aid packages may include more than one type of award.
Admissions
Lone Star College is an open-enrollment institution. Most students are accepted once they have completed the admissions process. Students transfering or planning to transfer to a University Center partner college need only apply once through LSC.
Resources
Accreditation
Lone Star College is a public institution accredited through the Southern Association of Colleges and Schools (SACS) as well as several other program specific accrediting bodies.