LSC-Victory Center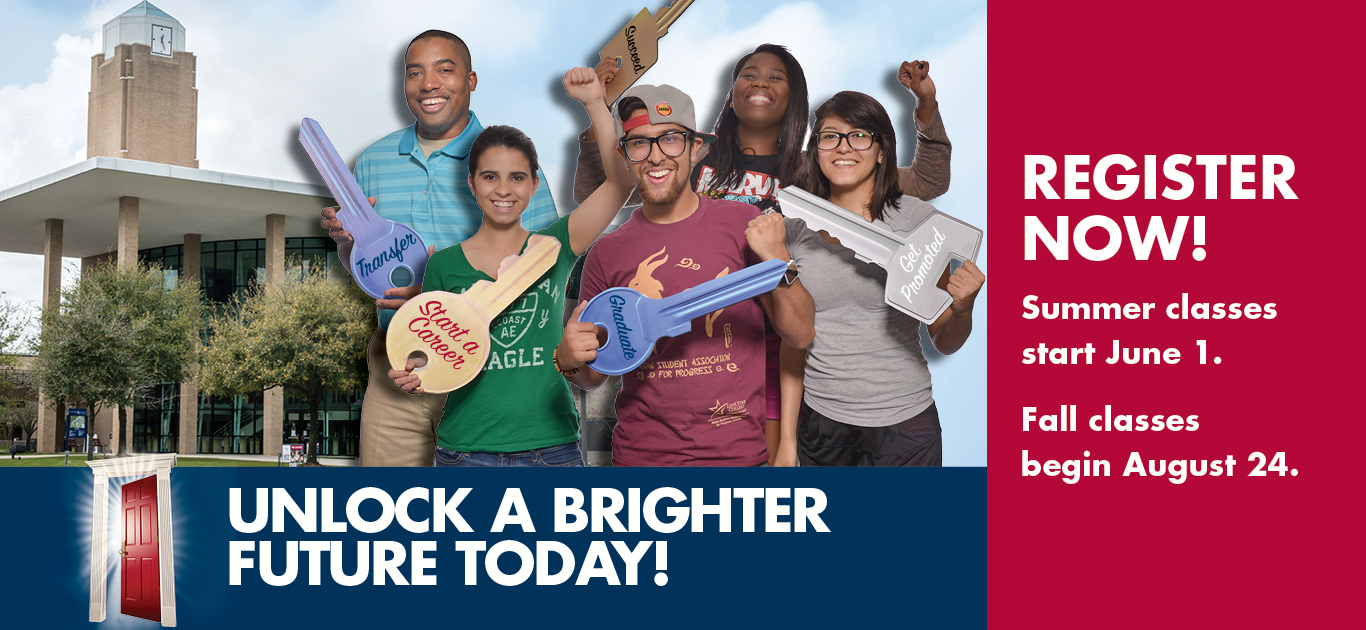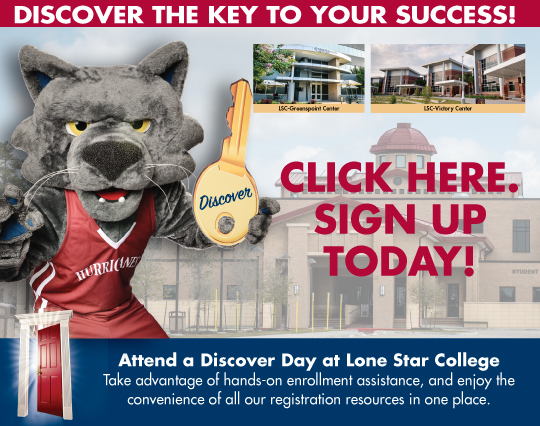 Regardless of the goal, Lone Star College Victory Center offers programs, classes and support that can lead you to victory. A full-service satellite center of Lone Star College-North Harris, LSC-Victory Center brings the benefits of a first-class community college to the Acres Homes and Inwood Forest communities.
The newly built, 85,000-square-foot facility offers academic classes, workforce training, adult education and more.
Designed to meet your educational needs, LSC-Victory Center relies on knowledgeable advisors, experienced professors and state-of-the-art technology to deliver quality educational opportunities. So, no matter where you want to go, Victory is here.
Location
Lone Star College-Victory Center
4141 Victory Drive
Houston, Texas 77088
281.810.5602
The new center, includes several significant components including the relocation of the Victory Early College Program from LSC-Carver Center-created in partnership with Aldine ISD and LSC-North Harris-to the new center, as well as the relocation of all college credit classes formerly offered by Lone Star College-Carver Center.
Facilities
LSC-Victory Center offers academic preparation services including traditional offices such as:
Admissions
Advising
Counseling
Financial Aid
Testing and Administrative Support
College preparatory programs and classrooms are also available:
GED
Adult Basic Education (ABE)
ESL 
Reading
Writing
Math
The cornerstone of the facility is a 20,000 square-foot construction trades training center offering workforce certificates and degrees in selected programs such as:
Heating and Air Conditioning
Sheet Metal
Welding
Contacts & Services
Main Phone: 281.810.5602
4141 Victory Drive
Houston, Texas 77088
Interim Vice President
LSC-Greenspoint &
LSC-Victory Centers
Sheldon Moss
Sheldon.G.Moss@LoneStar.edu
281.765.7813
Dean of Instruction
LSC-Greenspoint &
LSC-Victory Centers
Dr. Daria Willis
Daria.J.Willis@LoneStar.edu
281.260.3114
Bookstore
281.810.5658
Help Desk (OTS)
832.813.6600
Police Dispatch
832.813.6800