LSC-Victory Center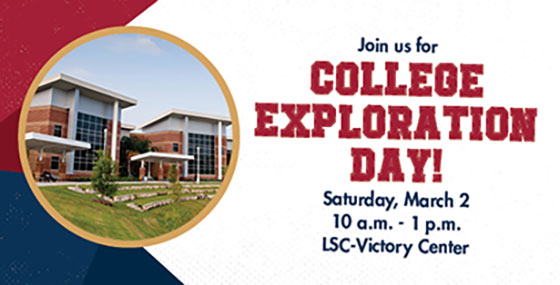 College Exploration Day!
Join us Saturday, March 2 from 10:00 a.m. - 1:00 p.m. Participants will experience a day in the life of a college student through interactive classrooms, games and meet faculty and staff.
RSVP for College Exploration Day
Welcome
For over a decade, we were known as the Carver Center until breaking ground in 2010 on 4141 South Victory Drive. The Victory Center is a satellite campus of Lone Star College – North Harris. We are located on the city's Northwest side – in the heart of the "proud" Acres Homes community.
Mission
Our mission here at the Victory Center is to serve the needs of our students (both current and potential) while equipping them with the knowledge and skills they need to be successful in the classroom, their careers, and every aspect of their lives. Welcome to Victory!
Campus Events
LSC Academic Calendar
Facilities
LSC-Victory Center offers academic preparation services including traditional offices such as:
Admissions
Advising
Counseling
Financial Aid
Testing and Administrative Support
College preparatory programs and classrooms are also available:
GED
Adult Basic Education (ABE)
ESL
Reading
Writing
Math
The cornerstone of the facility is a 20,000 square-foot construction trades training center offering workforce certificates and degrees in selected programs such as:
Heating and Air Conditioning
Sheet Metal
Welding
Featured Program
Welding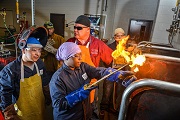 Students can use Welding Technology courses toward an Associate of Applied Science academic degree and workforce programs. Graduates will be prepared for entry-level employment as a structural welder learning essential skills and safety practices in welding procedures in both structural plate and pipe.
Contacts & Services
Main Phone: 281.810.5602
4141 Victory Drive
Houston, Texas 77088
Dean
LSC-Victory Center
Clifford Johnson
281.810.5627
Dean of Instruction
LSC-East Aldine, LSC-Greenspoint and
LSC-Victory Centers
Kelly Jacobs
281.260.3114
Bookstore Manager
Malena Buistrago
281.810.5658
Help Desk (OTS)
832.813.6600
Police Dispatch
832.813.6800