Visiting Artist Exhibition & Lecture 2007
Current Exhibition
This exhibition was entitled Place Meant by Portland artist, Lindsey Wolkowicz. The exhibition housed 12 pieces completed in December of 2006. The reception followed a lecture by the artist. In her lecture she spoke about the process she uses to create her pieces, and about the importance of seeking higher art education.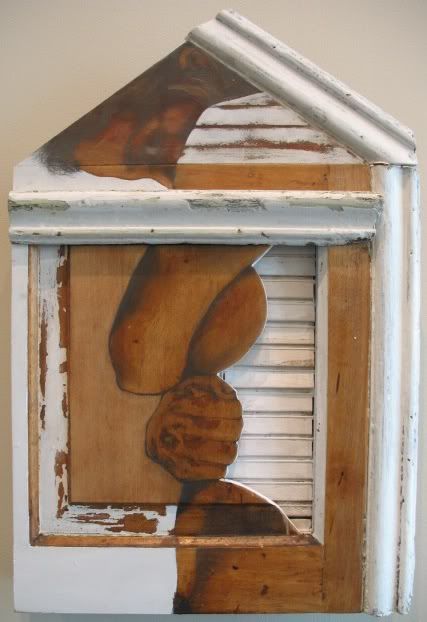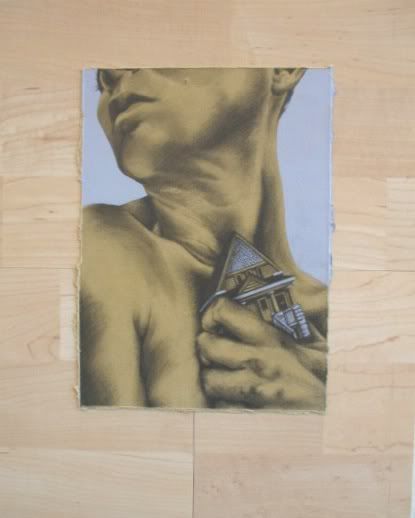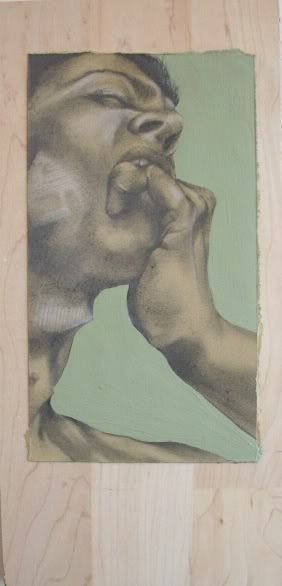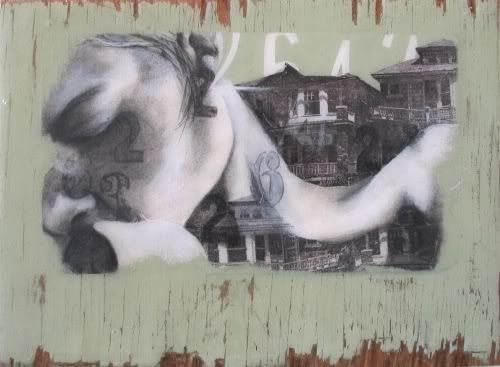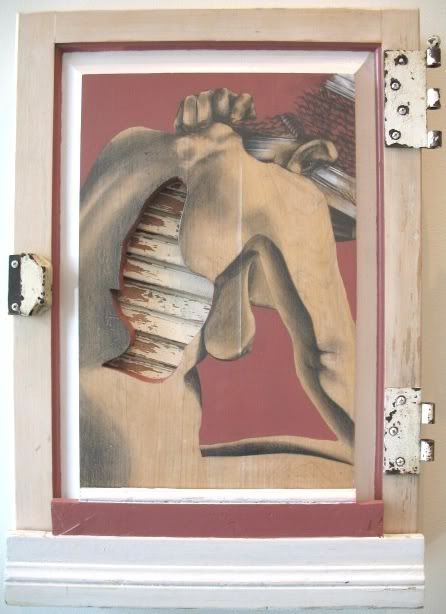 Lindsey A. Wolkowicz exhibits her mixed media art nationally and is represented in numerous collections. Through the combination of traditional drawing, non-traditional materials and constructed surfaces, her work speaks about the connection of the body to the architectural spaces it occupies while it is in constant search for a sense of home. In addition to her visual work, she is a published creative and freelance arts writer. She lives in Portland, OR where she teaches art to elementary age children. As a remote admissions counselor, she also recruits for the Milwaukee Institute of Art and Design. We are looking forward to her lecture about her art and hearing her advice regarding portfolios for students wanting to pursue an art education or career beyond Cy-Fair.