If you have been thinking of earning a degree or workforce certificate but don't have time to attend classes during the day,
LSC-CyFair Evening & Weekend Classes/Programs
are your solution! We offer you the flexibility to meet the demands of life by providing classes when you need them – after 5:00 pm weekdays and on Saturdays.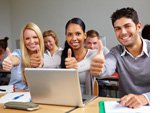 Evening & Weekend Classes
Click here to see a list of classes for Winter 2013 Mini-Mester registration. Click here to go directly to the Registration page.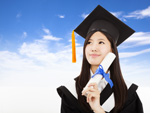 Degree Program
Earn your associated degree (Associate of Arts or Associate of Science) within six semesters. Click to find out more.
Certificate Program
Earn your workforce certificate within two to four semesters in the following:
In addition there are a number of Support Services: