Current Students
|
LSCS Locations
|
Campuses
|
LSC-CyFair Campus
|
Diversity & Inclusion at LSC-CyFair
|
Women's Month
Women's Month 2013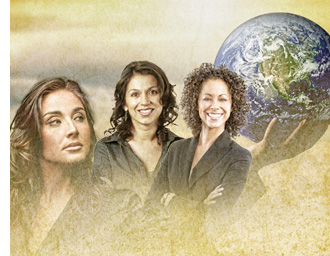 Lone Star College-CyFair is showcasing "Women in Power!" with a variety of events throughout March in celebration of annual Women's Month. The Diversity and Inclusion Council, with the sponsorship of Windows on the World, has collaborated with various organizations on campus and the surrounding community to bring awareness to this theme.
We recognize that this month is a celebration of women who have paved the way for freedom and who have broken boundaries in many areas where society seemed closed. We hope that all will enjoy the events planned and all will leave this month appreciating the women of our lives.
For additional information, please e-mail womensmonth@lonestar.edu.
CALENDAR OF EVENTS
Dress for Success - Send One Suit Week
March 4-8
Donate your professional attire and empower a disadvantaged woman in our community.
Accepting women's suit donations in CASA 109.
E-mail Susan Siceluff or phone 281.290.3260 for more information.
To Wear or Not to Wear: Dressing for an Interview - Make-up Artist
March 5
11:30 a.m. - 1:00 p.m.
LRNC 144
(Located at the back of the Student Life Center)
To Wear or Not to Wear: Dressing for an Interview - Make-up Artist
March 7
11:30 a.m. - 1:00 p.m.
LSC-Fairbanks Center, room 106
Women's Centers Information Fair
March 18
11:30 a.m. - 1:00 p.m.
LSC-Fairbanks Center lobby
Women's Centers Information Fair
March 19
11:30 a.m. - 1:00 p.m.
Student Life Center
Cone 6: Sustainable Ceramic Practices at Lone Star College-CyFair Exhibition
March 19 - April 4
Bosque Gallery
LoneStar.edu/bosquegallery
'One Can Discuss Poetry and Chop Meat' : Margaret Fuller, Louisa May Alcott and the Transformation of American Womanhood
March 21
7:00 p.m.
CASA 110
Mayor Annise Parker - From Dreams to Reality
March 26
7:00 p.m. - 8:30 p.m.
Center for the Arts Main Stage Theatre
Introduction by LSCS Board of Trustees Member Linda Good
Q&A Session to follow keynote address