Writing Lab
Summer 2018 Tutoring Schedule
The Learning Support Labs will continue to operate at both the LSC-Kingwood Campus (SCC Building) and the Atascocita Center (Room 206) in Summer 2018.
Writing tutoring during the summer sessions will be available at both the Atascocita and Kingwood campuses Monday - Thursday, 10:00 a.m. -- 2:00 p.m.
Services Offered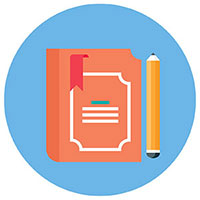 The Writing Lab has certified tutors to help students with any writing assignment. Walk-ins are welcome.
In addition, the Writing Lab offers Student Success Seminars on correct MLA documentation. For more information, please contact Cynthia.J.Baker@lonestar.edu.