Computer Programming Specialist Certificate Level II
Certificate
Program Pathway
First Year
First Semester Courses
15 Credits
ITSC 1301-or-COSC 1301 -or- BCIS 1305
Introduction to Computers-or-Introduction to Computers -or- Business Computer Applications
3
ITSC 1371-or-ITSC 1316
IT Essentials-or-Linux Installation and Configuration
3

ITSE 1302

-or-

COSC 1315

Computer Programming

-or-

Introduction to Computer Programming

3
ITSE 1303 -or-ITSE 1311
Introduction to MySQL -or- Beginning Web Programming
3
EDUC 1300
Learning Framework: 1st Year Experience
3
Second Semester Courses
12 Credits
Elective
Programming Language (Beginning-1st Level Course)1
3
ITSC 1315
Project Management Software
3
ITSE 1350
Systems Analysis and Design
3
Elective
Technical Elective3
3
Second Year
First Semester Courses
3 Credits
SPCH 1321
Business and Professional Communication
3
Second Semester Courses
3 Credits
Elective
Second-Level Programming Elective2
3
Computer Programming Specialist Certificate Program Total
33 Credits
Program Details
Successful organizations need people that know how to use technology to find solutions to business challenges. Individuals who understand how to contribute to productivity using technology are valued employees.
The Associate of Science in Information Technology (AAS) curriculum includes a common core and two levels of certificates. The AAS core provides a strong foundation in the key information technology areas of programming logic and structure, language implementation and ethics. This core provides a foundation that can be used to build a knowledge base for a variety of information technology careers. Students who have technology degrees or who have articulated courses from high school may receive advanced training in a specific programming language or languages.
The general education core courses, COSC classes, and some technical courses transfer to a variety of universities. Technical AAS degrees transfer in total to some universities. Contact a counselor or advisor at any college for specific information and to obtain the recommended sequencing of courses.
Programming students interested in transferring to a bachelor's program in computer science should consider completing the AS degree with a field of study in computer science. See the academic transfer section of this catalog for details.
For careers and median salaries, visit Career Star for more information.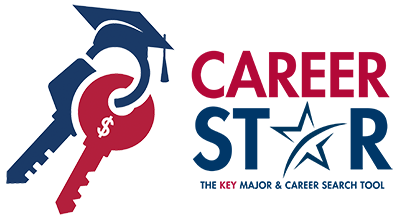 Testimony
"I love this school. They have given me a new outlook on my career and I would not change anything for the world."

STACEY B.
Make LSC part of your story.