Computer Numeric Control/Programmer I Certificate Level I
certificate
Program Pathway
First Semester Courses
12 Credits
MCHN 1302
Print Reading for Machine Trades
3
MCHN 1338
Basic Machine Shop I
3
MCHN 1343
Machine Shop Mathematics
3
EDUC 1300
Learning Framework: 1st Year Experience
3
Second Semester Courses
10 Credits
MCHN 1426
Introduction to Computer-Aided Manufacturing (CAM)
4
MCHN 2334
Operation of CNC Machining Centers
3
MCHN 2331
Operation of CNC Turning Centers1
3
Computer Numeric Control Operator/Programmer I Certificate Program Total
22 Credits
Earned credits can be applied toward a Machining Technology AAS Degree or Computer Numeric Control/Programmer II Certificate Level II.
Program Details
Men and women working as machinists, create precise mechanical parts and tools for engines and other automated products using power-operated machines. In addition to operating technical machinery, machinists are also responsible for reviewing product blueprints and specifications, planning and troubleshooting the production process, and ensuring the accuracy of the finished product they create.
The Machine Technology operator/programmer certificate and degree programs are designed to prepare graduates for careers in the manufacturing industries. Topics within the programs include blueprint reading, computer-aided manufacturing (CAD CAM), machine shop math, extensive hands-on set up, and operating manual lathes and mills, as well as operating, and programming CNC machine tools.
Machine Tool Technology is classified as an evolving occupation and the demand in careers for machinists is projected to remain steady and provide future employment growth and economic competitiveness within Texas.
The program contains a progressive sequence of curriculum, with awards earned at milestone intervals.
Computer Numeric Control Operator/Programmer I Certificate also referred to as CNC 1 is a continuation of the skills learned in the Machinist I Certificate. In this certificate the machinist student is taught computer numeric control (CNC) programming and operational skills to successfully operate/program 3 axis machining and 2 axis turning centers. These are the same basic type of machines (lathe, mill and drill) as in the manual program except they are more precise, faster, student programed, and computer controlled. The student in this certificate is taught the industry standard in design and programming through CAD/CAM (computer aided design / computer aided manufacturing) software. This is the next step, the next set of skills to move into the machine tool technology and manufacturing career and it stacks (builds) onto the next machining certificate to eventually yield the student if desired the AAS degree in Machining Technology.
Tuition
Average full-time tuition is $862 per semester.
Tuition rates are based on residency. Get an estimate of your costs by using the Tuition & Fees chart. If you need assistance paying for college, financial aid is available in the form of book advances, grants, scholarships, loans, and more.
For careers and median salaries, visit Career Star for more information.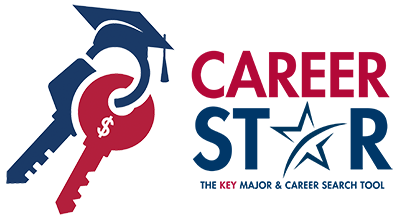 Get Started
You have questions, we have answers. Complete the form to learn more, then start your free application.
Have questions that can't wait?
Contact an advisor
Testimony
"I love this school. They have given me a new outlook on my career and I would not change anything for the world."

STACEY B.
Make LSC part of your story.