Truck Driver, CDL (Partnership with Stevens Transport) Certificate
continuing education (fast track)
Overview
Non-Credit Fast Track program / Average completion 3-4 weeks

Results in obtaining a Class A CDL and certificates of completion from Lone Star College and Stevens Transport

The upfront cost for tuition, fees, and supplies is paid for by Stevens Transport - students must agree to work for Stevens

Lone Star College is a DPS third party skills testing site

Full program offered at
Virtual Grand Opening of the Lone Star College-Transportation & Global Logistics Technology Center
The Lone Star College-Transportation & Global Logistics Technology Center is a brand-new, 16,000 square foot state-of-the-art training facility where students learn the skills necessary to become a professional truck driver. The facility houses 6 classrooms, a large driving track, 6 backing pads and a truck driving simulator. Lone Star College is training the next generation of CDL drivers with state-of-the-art technology and equipment.
Program Pathway
Courses
Contact Hours
CVOPC 1100500
Professional Truck Driver: Classroom
38
CVOPC 1104003
Professional Truck Driver: Road Skills
98
Truck Driver, CDL (Partnership with Stevens Transport) Total
136
Program Details
Truck driving training provided by Lone Star College in partnership with Stevens Transport. This fast-track accelerated 4 week training will prepare applicants to successfully complete DPS Commercial Drivers License Training and receive your CDL. Stevens will do two things to sponsor your education:
Upon completion you will be on Stevens' payroll while receiving your over the road training (240 hours)
Stevens will pay for the expense of the CDL training courses
After graduation from your CDL training, you will go through an abbreviated orientation. The expense of Stevens Transport taking place at their world headquarters in Dallas, Texas. Upon completion, you will be hired to go over the road (OTR) and into Stevens 8-week training program where you will benefit from the knowledge of your own personal trainer and mentor. During this 8-week period you will be payed a salary. After successfully completing the OTR training program, you will be assigned your own truck (no slip seating) so you can run solo and begin to benefit from Stevens' generous mileage pay and variety of bonus programs.
Driver Qualifications for Stevens Program
At least 22 years old
At least three years of verifiable employment, self-employment or unemployment
All military experience must be verifiable if discharged within the past three years
Good references from past employers
Must be able to meet all Department of Transportation (DOT) drug screens, road tests, and legal qualifications
No D.U.I. or D.W.I in the last five years
No reckless or careless driving citations in the last three years
No more than four moving violations in the past three years
No major preventable accidents within the last 12 months or two in the last three years
Not currently on probation or parole
No pending tickets or court cases
Felonies and misdemeanor are case by case
Lone Star College is now officially recongnized as a Third Party Testing Center by Texas Department of Public Services. Testing is scheduled based on completion of road skills training on site.
For careers and median salaries, visit Career Star for more information.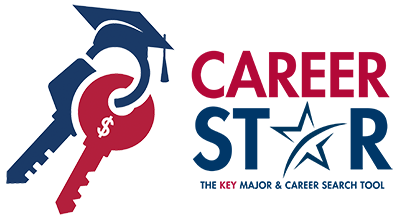 Testimony
"The LSC-Transportation & Global Logistics Training Center is a state-of-the art transportation center. Our long standing partnership with LSC has resulted in 5000 students receiving their CDL and launching professional and successful driving careers"

Angela H.
Make LSC part of your story.