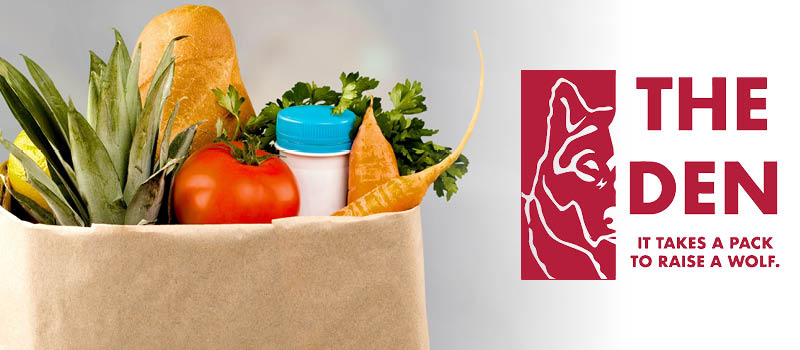 Welcome to The Den
Welcome to The Den, formally known as the CLASS Food Pantry! The Den is a student-run, staff-supported pantry that was developed to support LSC-Tomball students with non-academic needs. The Den is stocked with canned goods, pre-packaged meals, baby products, school supplies and personal hygiene items. The purpose of The Den is to minimize hunger and reduce financial worries among our campus community by providing free food and additional resources.

The Den is loacted inside the LSC-Tomball main campus.
30555 Tomball Pkwy,
W128
Tomball, TX 77375

The Den is open:
Monday-Friday: 9 am- 3 pm
Eligibility
To be eligible for our services you must be a current LSC-Tomball student and must submit the request form below. Our staff will process your request within 1-2 business days and will notify you when to pick up your items.
Items will be distributed Monday-Thursday 9:00 a.m.- 3:00 p.m.
If you have questions, please email destiny.mcghee@lonestar.edu and copy Durell.m.forte@lonestar.edu or call 281.655.3613 .
Food Pantry requests will not be processed during campus closures. Please refer to our academic calendar for campus closure dates.
Make LSC part of your story.