The GradUP Mission
GradUP is an innovative initiative launched by Lone Star College-University Park in 2018, which aims to increase student graduation by 300% in three years.
Our message to students is simple, but powerful:
You commit. We commit. You graduate.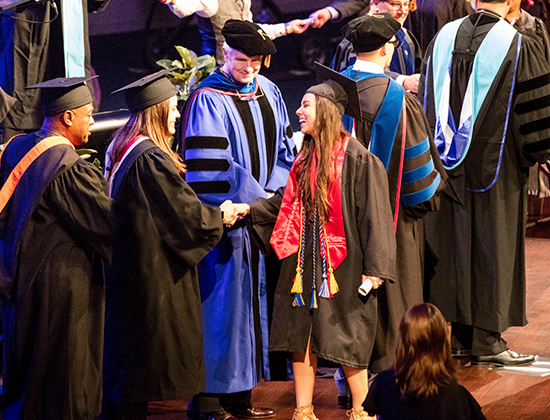 Our Commitment
We are committed to the success of each and every Lone Star College-University Park student from the time they apply to the time they graduate. We invest in student success by continuously improving our student services, launching innovative, student-focused initiatives, and prioritizing professional development and training opportunities for our faculty and staff. Simply stated, we take extraordinary measures to prepare extraordinary graduates for our community. Here are just a few of the ways GradUP expresses our commitment:
Advances student success and graduation.
Promotes the value of earning an associate degree, including a shorter and less expensive academic journey, and seamless transfer of credits to four-year institutions.
Communicates the value of alternative academic schedules for students who aren't able to attend full time – like the 3x20 degree plan, which allows students to take 20 hours annually for three years to earn their associate degree.