Board of Directors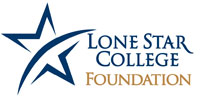 The Foundation was created as a tax-exempt entity 501(c)(3) and is a fiscally and organizationally separate entity from Lone Star College System and has its own Board of Directors. The Board is composed of dedicated business and community leaders.
Board of Directors - Executive Committee
Steve Sanders, Chair
Jill Vaughan, Vice Chair – Amegy Bank of Texas
Fred Koetting, Treasurer – Schulte Building Systems, L.P.
Carl Joiner, Secretary – Joiner Partnership, Inc.
David Feldman, Director
Ray Laughter, Director – Lone Star College System
Lynn LeBouef, Director – Tomball Hospital Authority
Saul Valentin, Director – Collaborate Architects
Nockie Zizelmann, Ph.D., Past Chair – MATTCO Manufacturing, Inc.
Directors
Henry Brooks – Henry T. Brooks Investments
Linda S. Good, J.D. - Board of Trustee Chair, Lone Star College System
Stephen C. Head, Ph.D. – Chancellor, Lone Star College System
Laryssa Korduba, J.D. – The Korduba Law Firm
Toni Lawrence
Paul Layne – The Woodlands Development Company
Marcus Malonson – Merrill Lynch Wealth Management
Lt. Michael Nansel – Humble Police Department
Beryl Ramsey – Methodist Willowbrook Hospital
Seth Sharr
Massey Villarreal- Precision Task Group, Inc.
Daniel Wilson – G2X Energy, Inc.
Paul Wilson – CenterPoint Energy
Michelle Wogan – Transwestern