Candice Hart, LSC-CyFair
Candice graduated from Kennedale High School in 2007 in the top 10% of her class. After high school, she worked different jobs until she figured out what she wanted to do with her life. Candice learned that she was a great listener and that people sought her out for advice, so she contemplated becoming a psychiatrist. She moved to Houston in 2011, and after some prodding from friends and family, she began her college career in 2013.
Read Candice's winning essay >
---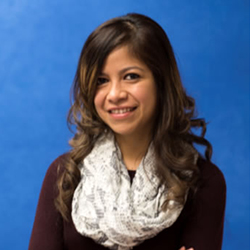 Gabby Alcantara, LSC-Kingwood
Gabby was born in Mexico, but has lived in Texas and in Colorado for most of her life. She has 7 brothers and sisters, of which she is the middle child. Gabby was raised in a Christian household by loving parents and has been involved in church for most of her life, including serving as a young adult leader for the past 2 1/2 yrs. Gabby likes to help people and wants to work in a career where she will be able to make a difference in someone's life. She wants to major in psychology and criminal justice, specifically in victim studies or juvenile courts. Gabby's motivation to keep pursuing her education is that she is the first person in her family to have a professional career and to hold a college diploma.
Read Gabby's winning essay >
---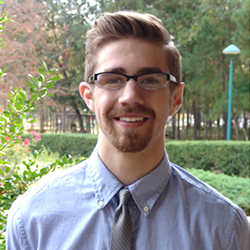 Douglas Dennison, LSC-Montgomery
Douglas, known to friends and family as Doug, is a graduate of Montgomery High School where he played many sports, excelling in Cross Country. It was through the long hours of running that he began to see the relationship between long distance running as analogous to his life: it's not always easy, but if you stay the course and work toward your goal, it's always worth it. Doug's current course is set for an education and career in Engineering. He plans to attend Lone Star College-Montgomery for two years before transferring to the University of Houston. His course is set. Although the terrain is ever changing, Doug is confident that with his family and a strong academic community behind him, his finish line is not far away.
---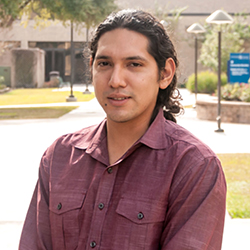 David Rico, LSC-North Harris
David Rico was born and raised in Houston Texas. He is a proud Lone Star College-North Harris student. He is majoring in English with the hopes of becoming a teacher. David would like to be an author too. He has already written several books and short stories. He also has many hobbies and enjoys being active. He enjoys tai chi, yoga, martial arts and weight lifting. He mediates daily which helps him concentrate on his school work and maintaining his 3.6 GPA. David's vision for his future is crystal clear. His goal is to become one of the greatest teachers and authors in the world after graduating from Lone Star College-North Harris with an Associate of Arts degree and then transferring to the University of Houston-main campus.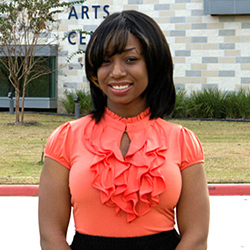 Quashawn Sterling, LSC-Tomball
Quashawn Sterling is a 21 year old student studying to be a nurse. She is originally from Indiana, but has really grown to like Texas. Her favorite subject is English. And for fun, she loves adventurous activities, such as skydiving and zip-lining.
Read Quashawn's winning essay >
---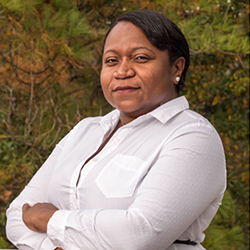 Hessami Hernandez, LSC-University Park
Hessami Hernandez has been a full time student at Lone Star College-UP since the Fall of 2013. She is 37 years old and the proud mother of a 17 year old son, Armani, and a 10 year old daughter, Jemarli. Originally from the twin islands of Trinidad and Tobago, She lived in New York for 12 years before making Texas her home in 2005. Hessami's dream is to have a double major in Agricultural Science and ESL/EFL. Her favorite things about Texas are the wide open spaces, line dancing and the barbeque!
Read Hessami's winning essay here >