Alumni Spotlight: Scholarship, online classes help newest alumnus
For Lone Star College's newest alumni, the pandemic emphasized the need for flexibility and financial aid for many. One LSC-CyFair alumnus, Asia Franklin, is now continuing her educational journey at the University of North Texas with help from a scholarship from Lone Star College Foundation. Read more>

Alumni Spotlight: Kindness is free and generosity is contagious
Business Owner Amy Martinez' company motto is "Kindness is free and generosity is contagious". The catering company, Grazeables, based in The Woodlands, started when Martinez delivered tasty care packages to her patients undergoing chemotherapy while working as an Infusion Registered Nurse. Read More>

Alumni Spotlight: Head of the class
After years of attending classes as a student, beginning at LSC-University Park then University of Houston-Downtown, alumna Leonela Oliva is now ready to return to the head of the class, this time as the teacher. Read more>

LSC Grad honored by Drew Brees for COVID-19 work
New Orleans Saints quarterback Drew Brees named Lone Star College-Kingwood graduate Savannah Stuard as his choice for The Real Heroes Project. Read more>

Alumni Spotlight: LSC believed in me
Racheal Cummings has a lot on her plate at the moment. The Prairie View A&M nursing student is preparing to graduate this semester and is looking for a job at a local hospital emergency room or intensive care unit. LSC Foundation first met Racheal back in 2017 when the LSC-University Park student spoke about the positive impact of receiving the David and Jean Wiley Foundation scholarship from the Foundation. Read more.

Alumni Spotlight: LSC was the perfect fit
So many students today struggle to find the perfect fit when it comes to balancing college courses, jobs, and career aspirations. Veronica Sanches found that Lone Star College provided a perfect fit for her as she earned her associate degree while working and now oversees a $10 million budget for East Aldine Management District. Read More.

Alumni Update: LSC Scholarship created bigger opportunities
When Rachel Perez stepped onto the stage at StarGala 2018 to hundreds of Lone Star College Foundation supporters, little did she know what amazing opportunities were in store for her. Read more.

Scholarship recipient's success at LSC is a family affair
Alexandra Steward recalls how her mother's support and influence inspired her to attend LSC-Kingwood. In fact, you could say that she directly followed in her mother's footsteps as her mom, Shelly, also graduated from LSC-Kingwood. Read more.

Alumni Spotlight: Jeff Marshall returned to serve and protect
Economic hardship may have prompted Jeff Marshall to enroll at Lone Star College, but his life-changing experience as a students prompted his return to LSC as an employee with the mission to protect and serve those who made such a big impact on his life. Read more.

Alumni Spotlight: First in family to attend college- now a surgical nurse
LSC-Kingwood alumnus and Foundation scholarship recipient Glenda Castillo has come a long way to realize her dreams. Read more.

Alumni Spotlight Update: Campers hear from alum at NASA
LSC-Creekside Center recently hosted high school students for a week-long Robo Tech camp where they met with alumnus Jordan Fail at NASA. Read more.

Scholarship Recipient: In his own words
This LSC Promise scholarship student turns his oil & gas experience into a new career. Read more.

Scholarship Recipient: In her own words
There are two important days in one's life: the day you are born and the day you find out why. Read more.

Alumni Spotlight: A piece of the journey from Lone Star to NASA
Jordan reflects on his time at LSC as part of his journey to success. Read more.

Scholarship Recipient: In her own words
LSC transformed Boping's life forever. Read more.

Alumni Spotlight: A rising star
Sam Perez is a star on the rise. Read more.

Scholarship Recipient: In her own words
What did a scholarship mean for Brandi Henry? Read more.

Alumni Spotlight: Perseverance pays off
Success does not always come in a straight line. After a few career changes, raising a family, and attending school while working full time, Paula Mendoza knows that perseverance pays off. Read more.

Alumni Update: In his own words
Hear how a donated Snap-on toolkit has helped Alexander get ahead.
Read more.
Alumni Update: In his own words
Scholarship recipient and graduate John Anthony Solano gives the Foundation a personal update.
Read more.

Foundation scholarship recipient speaks openly about her LSC experience
Mikayla Kracko talks about passion, collaboration, mentors and more as part of her LSC experience.Hear her full story here.

This dream of mine
With the help of a scholarship, Abigail's dreams of becoming a nurse are coming true, as she thrives under the caring guidance of her LSC-CyFair professors.Read more

"It's never too late"
Learn more about why Foundation scholarship recipient Stephen Crowell says "it's never too late" and how his scholarship impacted his journey to becoming a physical therapist.
Read more

Hurricane Harvey relief student now a graduate
It is hard to imagine that recovery is still ongoing if you were not affected by Hurricane Harvey, but for Lone Star College-Montgomery student Holly Clay, it is just a fact of life. She lost everything in the floods and rebuilt from the ground up while staying on track with her education. Now, as she triumphantly marched across the stage and received her Associates of Arts degree at the LSC-Montgomery's commencement on Thursday May 10, the moment was twice as sweet.
Read More>
---

Lone Star College Promise scholarship recipient shines bright
Rachel Perez is ready to take the next step in her dreams of becoming a pediatrician or an emergency room physician thanks to Lone Star College Foundation and the University of Houston-Downtown.
Read more
>
---

Scholarship recipient inspires Foundation board
LSC-University Park nursing student Racheal Cummings kicked off the Foundation Board Retreat by offering her own personal story and message of gratitude.
Read more >
---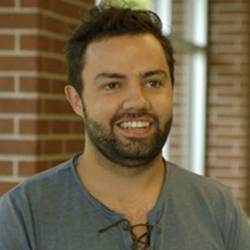 Rickus Otto: International Student and Scholarship Recipient
Meet Rickus Otto, an international student from South Africa, who has been attending LSC-Montgomery for the past three years. Read more >
---

Where is he now? Lone Star College!
Meet Raymond Craft, 2009 Dr. Linda Stegall Excellence in Education Endowment Scholarship Recipient, and read his inspirational journey from LSC student to LSC employee. Read more >
---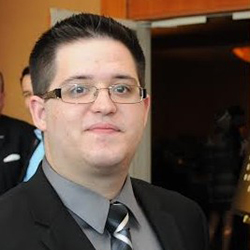 Julian's journey from GED student to construction science major at Texas A&M
A battle with cancer at the tender age of 18 is what brought Julian to LSC, when he was forced to drop out of high school due to lengthy and grueling chemotherapy treatments. See how Julian's success helped him in life and led him to become a future donor. Read more >
---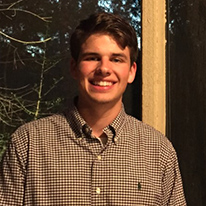 Donor Meets Recipient
Brandon Kerns, recipient of the John A. and Annice B. Nanninga Endowment Scholarship, gets the opportunity to meet the daughters of the late Mr. and Mrs. Nanninga, Beth Grijalva and Ann O'Toole. Read more >
---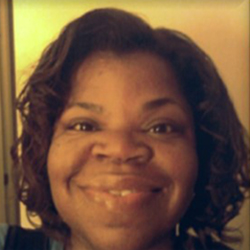 Over the river and through the woods, to 3D Animation school we go!
Why does Dianne Hines make a 2-3 hour daily commute from west Houston to LSC-North Harris for 3D animation classes? Read more >
---