Scholarship Recipient: In his own words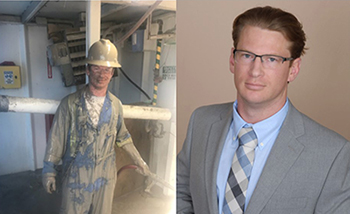 Receiving a scholarship from the Lone Star College Foundation showed me that I was a part of a community that cares about the success of its students. Working in oil & gas and taking classes online through Lone Star was like living a double life. At work, I was unlikely to find support when it came to my educational goals. Upon making the transition to a full-time student it became clear that I had made the right decision. My grades improved and I soon discovered the much-needed support after walking away from a lucrative career.
Receiving a scholarship relieved some of the financial burden that comes with going to school full time. As a non-traditional student my expenses would have overshadowed my hopes and dreams of attaining a degree in Mechanical Engineering. Had it not been for the Foundation I may have been back to leading a double life in my pursuit of an education. The generous donors and the individuals at the Lone Star College Foundation know what it means to make sacrifices, and their support of others who makes sacrifices speaks highly of their character.
With a background in skilled trades and hands on oil and gas experience, a degree in Mechanical Engineering will provide a promising future for my wife and I. Utilizing the professional network I have in place today and with future connections I hope to return to the energy sector in 2022 to begin a new chapter as a Mechanical Engineer. Also, my goal is to pass on the values and generosity of the Foundation. To lead selflessly by example, to support those who make sacrifices to better themselves and others, and most importantly to stay humble.
- Ian Sandlin