Through annual events such as the golf tournament and StarGala, along with the generous support of individuals, corporations, businesses and other organizations, the Foundation grants numerous scholarships to students attending Lone Star College. Additionally, in partnership with the college, the Foundation funds programs which provide unique educational opportunities for LSC students. Click on the stories below to see firsthand how the Lone Star College Foundation is strengthening academic programs and impacting students.
Student Testimonials

It's all about building relationships
When asked what was the one takeaway he learned while at LSC-University Park, Brandon Santos said it was to build relationships. "It is important to develop and maintain the relationships you build wherever you are in that point in life. These individuals become friends, mentors, and may help you land the career you want in the future," he said. Read More.

Scholarship student to earn Master's degree in France
Receiving a scholarship from Lone Star College Foundation reduces the financial and emotional burden of paying for college. This is especially true for international students who are ineligible for federal financial aid. International student Diego Ortiz Vigil earned several scholarships before graduating this past May Magna Cum Laude as an Honors College Merit Scholar from LSC-CyFair. The future civil engineer is now moving to France as part of an all-expense paid associate to master's degree transfer program in engineering. Read More.

Hurricane Harvey Relief Student Now a Graduate
It is hard to imagine that recovery is still ongoing if you were not affected by Hurricane Harvey, but for Lone Star College-Montgomery student Holly Clay, it is just a fact of life. She lost everything in the floods and rebuilt from the ground up while staying on track with her education. Now, as she triumphantly marched across the stage and received her Associates of Arts degree at the LSC-Montgomery's commencement on Thursday May 10, the moment was twice as sweet. Read More.

Lone Star College Promise Scholarship Recipient Shines Bright
Rachel Perez is ready to take the next step in her dreams of becoming a pediatrician or an emergency room physician thanks to Lone Star College Foundation and the University of Houston-Downtown.Read more

Scholarship recipient inspires Foundation board
LSC-University Park nursing student Racheal Cummings kicked off the Foundation Board Retreat by offering her own personal story and message of gratitude. Read more

Raymond Craft: from LSC student to LSC employee
Read about Raymond's inspirational path from student to employee, and where he's going next.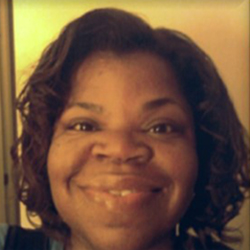 Over the river and through the woods, to 3D Animation school we go!
Why does Dianne Hines make a 2-3 hour daily commute from west Houston to LSC-North Harris for 3D animation classes? Read More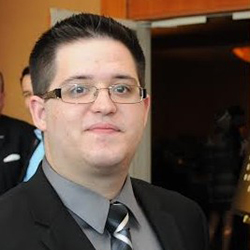 Julian's journey from GED student to construction science major at Texas A&M
See how Julian's success helped him in life and led him to become a future donor. Read More
---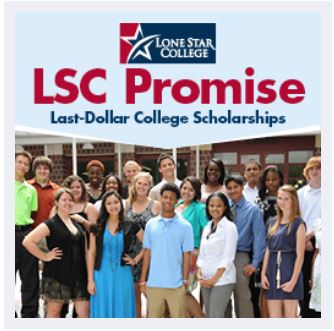 UPDATE: Promise Scholarship Helps Hundreds
Promise provides last-dollar scholarships to students seeking their first Associate Degree. If students meet the scholarship requirements and community service hours, students can graduate free of debt from Lone Star College!
CLICK HERE
for the latest figures!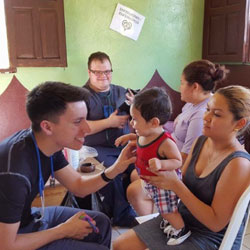 "Alternative Spring Break" medical mission trip: Impacting the giver and the receiver
Mention "Spring Break" and the thought that often comes to mind is convertibles and crowded beaches filled with rowdy students. Not so for the Lone Star College students who participated in "Alternative Spring Break," a program coordinated by the Center for Civic Engagement and funded by LSC Foundation donations and Lone Star College. Read more HERE.
Carpenter Endowment funds scholarships for new Honors College
The Honors College at Lone Star College is continuing its momentum after a successful inaugural semester in fall 2014, and funds from the Richard G. Carpenter Endowment are playing a significant role. Read more HERE.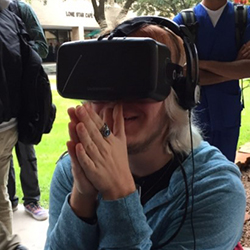 Oculus Rift Virtual Reality Integration Project
This mini-grant funded by the Lone Star College Foundation in conjunction with Lone Star College, provided students hands-on experience with groundbreaking industry technology that is still in its infancy. Read more HERE.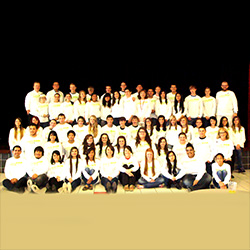 Do Something About It!
The Center for Civic Engagement is a Foundation supported program where students, faculty, and staff become active citizens involved in their communities by engaging in service-oriented, community activities. Read more HERE.