It's all about building relationships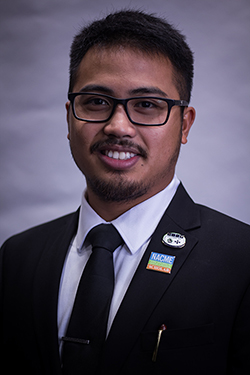 When asked what was the one takeaway he learned while at LSC-University Park, Brandon Santos said it was to build relationships. "It is important to develop and maintain the relationships you build wherever you are in that point in life. These individuals become friends, mentors, and may help you land the career you want in the future," he said.
Santos has built many great relationships at LSC and now as a mechanical engineering student at the University of Houston. With an expected graduation date of December 2019, Santos has already completed four internships with a fifth with Chevron this upcoming summer! However, he said none of this would be possible if not for his Noble Energy, Inc. Endowment scholarship.
"Receiving scholarships helped with reducing the financial burden that comes with pursing a degree from a higher education institution. The scholarship allowed me to focus on my classes and not be concerned about making the next installment payment," he said. "The scholarship helped me complete an Associate's degree at LSC which propelled me forward to pursue my Bachelors at the University of Houston, which in turn can help me with landing a successful and fulfilling career after graduation."
"Brandon is an excellent example of the caliber of student we have the honor of teaching at LSC-University Park. While continuing his pursuit of higher education, Brandon is excelling professionally and growing as a leader. He demonstrates the positive impact our innovative faculty and generous and caring donors have on student's lives and their futures," Dr. Shah Ardalan, LSC-University Park President said. "As the community's college, our goal is to educate the current and future workforce of our community. Our high-quality academic programs provide opportunities for students, like Brandon, to build their way up to higher degrees and rewarding careers. We're proud to be a part of Brandon's education journey and I'm certain he will continue to do great things in the future."
Santos has interned with TechnipFMC, United Airlines, and a previous summer internship with Chevron. He remains active in several student organizations at the University of Houston and even got the opportunity to attend an offshore conference in Aberdeen, Scotland. This future engineer is off to a great start!