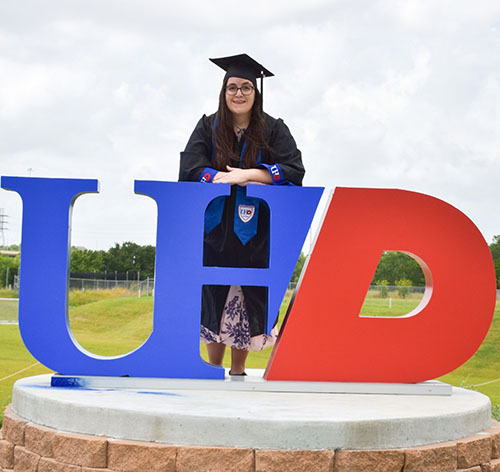 LSC Alumnus Rachel Perez
ALUMNI UPDATE: LSC Scholarship created bigger opportunities
When Rachel Perez stepped onto the stage at StarGala in 2018 to hundreds of Lone Star College Foundation supporters, little did she know what amazing opportunities were in store for her. She spoke about her transformative college experience, all provided by an LSC Promise scholarship. After she mentioned her post-graduation plans to transfer to the University of Houston-Downtown, a surprise guest took the stage.
Dr. Faiza Khoja from University of Houston-Downtown presented Rachel with a scholarship that evening covering her remaining two years needed for her bachelorís degree. Fast forward to 2020 and Rachel just recently graduated with her bachelorís degree in biology and plans to attend medical or physicianís assistant school.
Look back at Rachelís success story HERE. Listen to her StarGala 2018 speech HERE.
Congratulations, Rachel! The Foundation is so proud to be a small part of your success! And, thank you to our educational partner, University of Houston Downtown!