Alumni Spotlight: A piece of the journey from Lone Star to NASA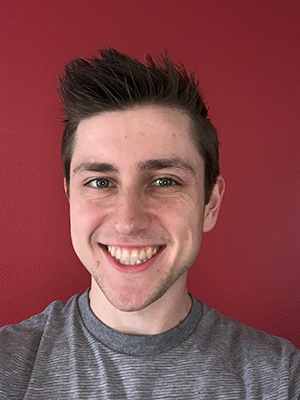 "I think students too often focus in on a single accomplishment such as a project, an award, or even a graduation day; what they should really be proud of is the time they've invested, the knowledge they've gained, and where their new path will lead them next," said alumnus Jordan Fail. He credits his scholarship while at Lone Star College as a crucial step in his journey.
Jordan earned the Dr. Linda Stegall Excellence in Education Scholarship before graduating from Lone Star College-Kingwood in 2015. "The scholarship essentially removed all of my tuition and book expense burden for my final year at LSC. Receiving it allowed me to complete my courses without any worry over the next semester's tuition or book cost. It also allowed me to start saving for my jump to UH the following year. Being able to start my financial preparation for UH earlier was a huge blessing," he said.
Lone Star College proved not only to be a smart financial decision but a great institution for learning. "There is a lot to be said for smaller schools with dedicated teachers. I still have yet to take a class with a better professor than Loris Zucca, who taught all of my calculus and other math courses at LSC," said Jordan.
Jordan went on to earn his bachelor's degree in Computer Engineering from the University of Houston and now works at NASA as an Electronics Design Engineer. His team is working to develop new methods for measuring and calculating fuel usage of spacecraft while in zero gravity.
When asked about his proudest accomplishment, Jordan replied, "I don't think that I can choose a particular moment or accomplishment. Each has been a piece of the journey that led me from LSC, to UH, and on to NASA, but what I'm most proud of is the journey as a whole."