Scholarship recipient: In her own words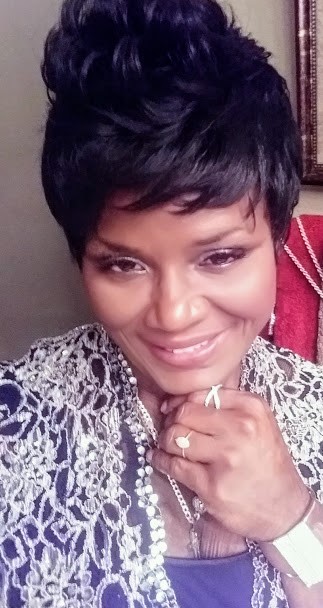 Hello, my name is Rachshel Canton. I am a grateful and proud recipient of a scholarship I have received from Lone Star College Foundation throughout my educational endeavors. Before receiving the scholarship, my life was limited as to how far I could develop academically and career wise in life.
I come from a very poor family where financial support is not readily available. Due to the fact of having limited financial backing and resources to promote growth in all areas of my life, my future was dimmed. In the past, I could not see a future any brighter than being a governmental recipient that would have been needy of the welfare system for the remainder of my life. I once felt limited as to what I could do to be a positive force in life and gain upward mobility in all areas of my life. I wondered if my life mattered.
I always possessed an inner driving force that wanted to lead family, friends and others to a better way of life. I wanted to be an inspirational leader because I've always felt like one. I would fall but find myself seeking ways to get back up and push harder each time. When I was granted the gift of financial support through LSC Foundation, the universe opened its heaven and showed me what is truly possible through hard work and faith in achieving your dreams and not giving up on that inner force that pushes you into your existence.
My success started from believing in my skills and abilities and developing them for the betterment of not only for myself, but all whom I encounter while on this life journey. If it had not been for God on my side, I don't know where I would be today. I've been homeless, without food to eat, an addict to many things in life coupled with depression. I even tried to end my life because I felt worthless at a stage and battle in my life. I have been a college student twice before without successfully obtaining a degree either time. There are two important days in a person's life and that's the day you are born and the day you understand why.
Lone Star College helped me find the meaning to my existence. If it was not from all the supportive services of Lone Star College and the great teachings from lectures that helped me put my life into perspective, my life would have been no more than a tumbleweed going about life aimlessly. The scholarship gave me the added confidence to focus on my education and inspiration to succeed this time around because someone other than myself believed enough in my potential. To say what it means to me to have received a Foundation Scholarship is to say that it gave my life an in-depth meaning with directions to a promising and brighter future. I always wanted to be saved from the hardships I faced in life and this scholarship rescued me from living in the level of poverty that I'm coming out of. The day from which I was born to the day in which I die, I want that dash in between to mean something and live on through others whom I've inspired to be the best they can be.
The Lone Star College Foundation Scholarship helped me keep my focus where it needs to be- on my education! I can afford all the materials needed for my studies. During my previous attempts to complete college, I budgeted my funding around my living, commuting and educational expenses. There were times I was not able to purchase all books and materials needed for my classes because of financial issues. I would borrow books or take pictures of someone else's book to complete my assignments. From experience I can say this was very hard and defeating- mentally, physically and spiritually.
I was not able to complete my studies because it became hard to keep up with additional information covered in other parts of the chapters I didn't have access to. I would spend late nights researching other literature seeking answers to assignments. I didn't want to be crippled educationally from lack of finances and resources. I gave all my studies my best and kept an overall 4.0 GPA through it all while praying for a financial miracle. The help and rescue I sought after came in the form of scholarships through LSC Foundation.
If it was not for the financial support that I'm receiving through the Foundation, I will not be able to reach my passion and career choice of becoming a counselor. My determination and motivation to succeed in being a positive part of society have been my grounding roots in reaching omnipotent heights in life. Lone Star College embedded the driving force within me in reclaiming my life and all things lost by seeking a higher education. I can say that Lone Star College truly lives up to their motto, "Students' lives matter".
My educational goals have exceeded my own expectations to a certain point. I've always fantasied about being the leader of a student organization and attending a well-known university. Not until I had the pleasure of being in the presence of the prestigious members of the Lone Star College Board of Trustees, Donors of LSC Foundation Scholarships and other LSC employees, did I develop a drive to find a way to give back what was given to me; the hope of turning dreams into reality for a promising and brighter future.
I became the Founding Officer and President of a student organization known as The National Society of Collegiate Scholars (NSCS), a member of Phi Theta Kappa and a member of the Human Services Organization at Lone Star College- Montgomery. My NSCS Organization recruited over 2,000 members in two semesters; where I was very active in promoting a higher education and the utilization of resources available to students. I received many awards for my achievements and participation at LSC. I graduated from Lone Star College with an Associate of Applied Science in Substance Abuse.
I still visit and inspire other Lone Star College Students in being the best they can be and seek a higher education. Currently, I'm attending Sam Houston State University! My attendance at Sam Houston would not have been possible if Chancellor, Dr. Stephen Head and others didn't grant life through financial support of my dreams in attending a university to obtain the desired level in the career that I seek in life. I'm currently seeking a higher education, Bachelor of Applied Arts and Science in Counseling with a minor in Human Services.
After obtaining my bachelor's in counseling, I'm seeking my master's degree in social work. I don't want to be limited to only substance abuse counseling. I want to be able to provide treatment to people, whom I have shared a common struggle, all the tools, skills and resources in order to achieve and maintain their goals in life. With the motivation and determination that I have, I pray to find the support in opening a treatment facility that will assist patients in combating mental health and addiction.
My life career is becoming an LPC (Licensed Professional Counselor). I want to gain employment as a counselor to build my foundation and master skills and techniques, learned through a higher education, that will be effective in touching lives. My goal in life is to reach and teach others how to feed for a lifetime and return to where I established my life (LSC-Montgomery) to inspire others though my success story. I am going in a direction that has no trail but leaves paths for others to follow.