Graduate overcame battle with mental health to attend Ivy League school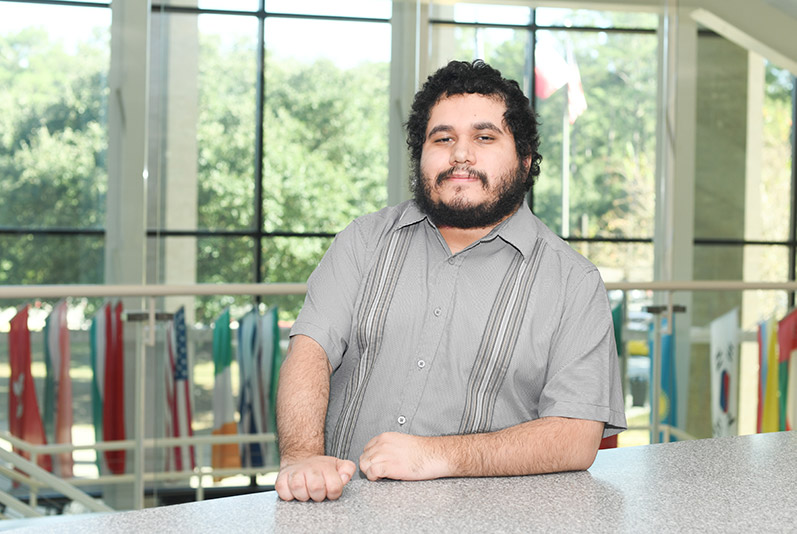 Being accepted to and attending an Ivy League school is an accomplishment many students can only dream of. It's so unlikely - Columbia University reports a 3.7% admission rate for the class of 2025 - that many students never bother applying.
However, Jesse Alvarez had high expectations for himself beginning when he was in middle school. A bright student, he set the goal of attending an Ivy League school for college.
Jesse was on track to reach his goal until an unexpected obstacle seemingly derailed his years of hard work. Despite having a plan in place, he felt the pressure of his high expectations and began battling mental health issues.
"My grades, pursuit for scholarships, and desire to engage in extracurricular activities withered, along with my will to live," said Jesse. "By high school graduation, I had not participated in the clubs I wanted, I had not applied for any scholarships I saved, and I had not completed my SAT and AP tests. I was an utter failure."
Jesse graduated from Westfield High School in 2016 and altered his plan. He was taking a year off from school to regroup, but Jesse underestimated his depression, and one year quickly turned into three. With his parents getting onto him, he turned to the only option he felt he had - LSC-North Harris.
It was a familiar option since Jesse's siblings received their associate degrees from the college. "What I thought of community colleges back during high school was laughably misguided by societal myths," said Jesse. "Community colleges are for poor students who can't afford universities, students who don't want rigorous coursework like in 'Ivy-quality' schools, etc."
He quickly realized his thoughts about community colleges were wrong and felt lucky to be accepted by a school willing to help him reach his goals. He even won the coveted Chancellor's Essay scholarship in 2020. Before long, two years passed, and Jesse was in the position to graduate with the class of 2021 with his Associate of Science degree. That left him with a familiar question - what's next?
Again, Jesse took his time applying to colleges and for financial aid. At the top of his list was the University of Michigan. But he hadn't woken up yet from his Ivy League dream, and Columbia wasn't giving up on Jesse. He received emails from the university inviting him to apply to its School of General Studies, the university's college for non-traditional students like Jesse. "At this point, I figured - 'Well, why not? Non-traditional? This is my best chance to be accepted into an Ivy League school, if any'. As a college strictly for non-traditional students, General Studies possesses arguably the most unique and diverse student body out of any college."
After a winding path of uncertainty, Jesse can say he'll be attending Columbia University in the fall, where he won't shy away from his past but rather use it to change the future of others. While at Columbia, Alvarez plans to study Psychology, focusing on social and biological psychotherapy. "As someone who has a social anxiety disorder and depression that led to suicidality, I feel like it's my calling to treat people who suffer from similar conditions since I've been there myself," said Alvarez. Now, it doesn't matter how Jesse was able to cross that middle school dream off his to-do list. His past struggles only make this a more inspirational milestone and personal achievement in his life.