ALUMNI SPOTLIGHT: Scholarship, online classes help newest alumnus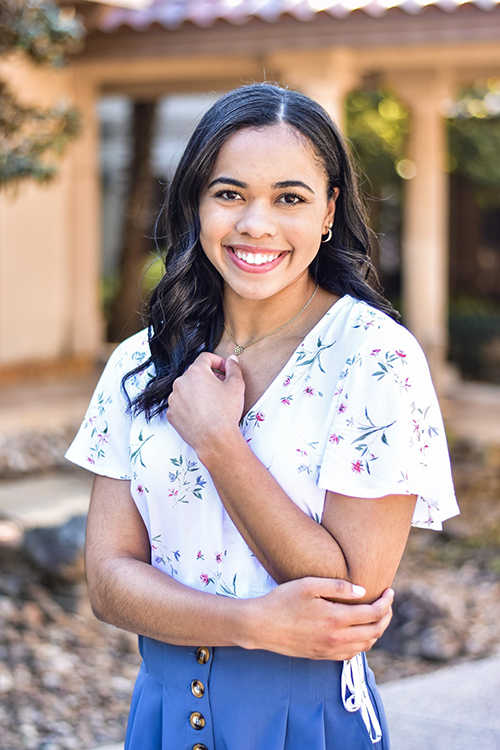 For Lone Star College's newest alumni, the pandemic emphasized the need for flexibility and financial aid for many. One LSC-CyFair alumnus, Asia Franklin, is now continuing her educational journey at the University of North Texas with help from a scholarship from Lone Star College Foundation.
"As a merchandising major, I would love to learn how to use my adoration for fashion as a tool to help others. This scholarship has not only fueled my passion but has helped with my college tuition at Lone Star College and my dream to continue my education," said Franklin.
Franklin received the Caldwell Companies endowed scholarship while earning her prerequisites taking hybrid classes. "I felt safer taking online classes for my sophomore year at LSC from the comfort of my own home. I was not only able to take online classes but hybrid classes as well. Even though I was wary about having a class that was half online and half in person, LSC took great safety measures when it came to protecting their students and staff. My second year gave me the chance to complete more prerequisites and fully prepare me to step into my first year at UNT," she said.
In fact, it was the scholarship opportunities and mentors that attracted Franklin to Lone Star College. "After watching my siblings' successful experience at LSC I knew that it would be my smartest option. LSC was also a great option for me as it was a smart way to save money with the help of their multiple scholarship opportunities. LSC has so many great scholarship opportunities that allow students to save a great amount of money on their education. Attending Lone Star College has not only allowed me to grow and learn as a college student, but it has also given me time to find a four-year college that would be best for me as a student and would help me achieve my educational and career goals," she said.
She continued, "Lone Star College students work extremely hard in order to have a successful education experience, and LSC scholarships play a big role in allowing them to achieve those goals". Scholarships are crucial for so many students to pursue their educational goals and start rewarding careers. To learn more about how scholarships impact students and how you can help, click HERE.