LSCF Board welcomes new members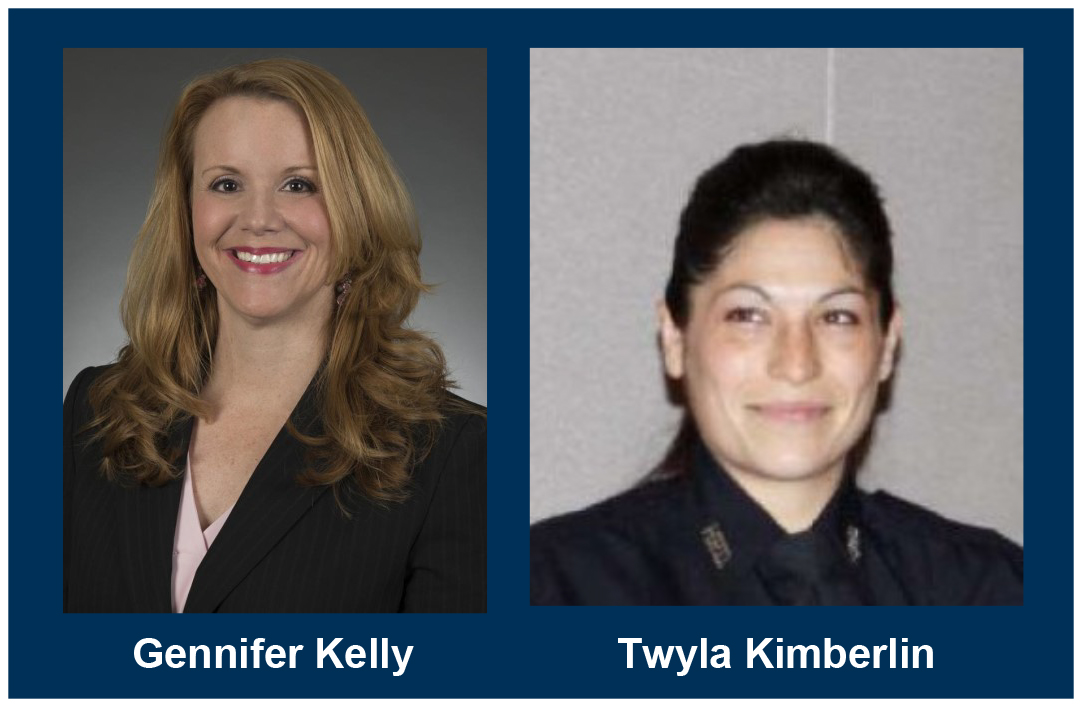 LSC Foundation recently added two new members, Gennifer Kelly and Officer Twyla Kimberlin to its board. Kelly is taking over for Mario Coll III, who recently retired from Anadarko Petroleum Corporation.
Gennifer Kelly is the VP of Midstream and Marketing for Anadarko Petroleum Corporation and COO of Western Gas Partners. Gennifer resides in The Woodlands with her family and served on United Way's Women's Leadership Council for Montgomery County including co-chairing the 2015 and 2016 "Women Who Rock" event. She holds degrees from Louisiana State University.
Twyla Kimberlin works in the detective division handling Asset Forfeiture cases for the Humble Police Department and as the Property and Evidence Manager. She is also a teacher in HPD's Citizen Police Academy. Kimberlin is a LSC alumnus and resides in New Caney. She was awarded the 2011 Officer of the Year, and 2015 MADD Officer of the Year.
For the full list of Lone Star College Foundation Board of Directors, click here.