Reflecting on how far we've come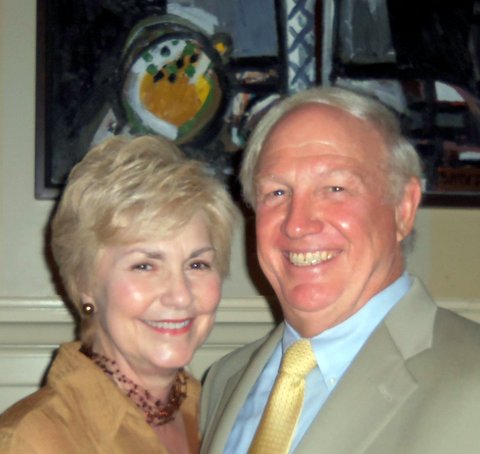 Stan and Suzanne St. Pierre no longer live in Texas but their hearts have never left as they reflect back on decades of support for Lone Star College Foundation. It was a "labor of love" as Stan served several years on the Foundation's board of directors and collaborated on the partnership between the Foundation and Aldine Scholarship Foundation (ASF), which supports graduates from Aldine ISD.
"A message from a student saying the small helping hand that we provided was life changing really can tug at your heart. Dreams of individuals were being accomplished." said Stan.
It was in 1989 when St. Pierre and other members of ASF collaborated with LSC leadership including future chancellor Dr. Steve Head to establish a scholarship program for Aldine ISD graduates to receive LSC scholarships.
"Lone Star College and LSC Foundation both have a long history and strong partnership with Aldine ISD. Our ability to continue to help so many students every year fulfills the vision of the donors that set up these funds," said Nicole Robinson Gauthier, Lone Star College Foundation Executive Director.
While serving on LSCF's board of directors, Stan recalls many successful years raising funds for student scholarships. "We could always proudly report that we were growing the number of endowed scholarships and awarding them regularly even in tough economic times. Many large universities were unable to do so and failed in their commitments to students and donors," he said.
Even though they retired years ago and moved to Tennessee, the St. Pierres continue to support their endowments at the Foundation. "My wife Suzanne, who taught in the Spring school district, and I are pleased to continue to participate and hope that someday everyone who wants to attend college can do so with a helping start from an endowed scholarship." said Stan.
So why have the couple continued this labor of love from so many miles away? As Stan says, "Your contribution goes a long way. There are many wonderful charities that help fill individual needs, but we believe that support for education has the greatest overall positive impact on the community. We love to hear the stories from the graduates who are nurses, EMS staff, business specialists, veterinary technicians, firefighters, dental hygienists, police, pharmacy technicians, and also those who have gone on to universities and returned as teachers, doctors, lawyers, and business people serving the community. Many capitalized on the opportunity being offered by the Lone Star College Foundation to achieve their dream."