LSC Foundation StarGala shines bright for student success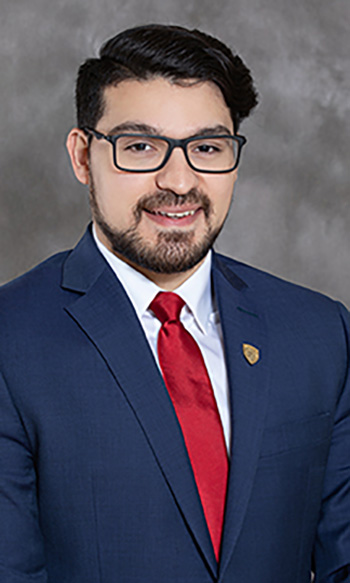 Lone Star College Foundation raised $1.2 million at StarGala 2020, its annual signature event. The gala, which was originally scheduled to take place April 4, was transitioned to an online event due to the COVID-19 pandemic.
"Like so many of our Lone Star College classes, StarGala 2020 was moved online," said Stephen C. Head, Ph.D., LSC chancellor. "But that did not stop the generosity of our donors and sponsors from stepping up and making a real difference."
A highlight of the virtual celebration of student success was a gift from an anonymous donor who gave just over $1 million to LSC Foundation in honor of StarGala 2020 being moved online. In addition, community supporters shifted their sponsorships to direct donations raising an additional $145,000.
"Lone Star College has influenced me and proved that great success in life isn't reserved for people with wealth or a pedigree," said Dylan Garcia, LSC Promise Scholarship recipient. "My college education at Lone Star College has changed my life by giving me a chance at a future I can be proud of."
Garcia, who was scheduled to speak at StarGala 2020, will graduate from LSC-University Park with Honors in spring 2020 and has already been accepted into the Bauer College of Business at the University of Houston for fall 2020.
"I am so grateful to StarGala 2020 Chairs Diane and Danny Wilson, LSC Foundation staff members along with our donors and sponsors who came together to make StarGala 2020 such a success," said Nicole Robinson Gauthier, LSC Foundation executive director. "Their support will truly go a long way in changing lives."
Supporters of StarGala 2020 included Barnes & Noble College (Visionary sponsor); Berkeley Research Group and Caldwell Companies (Champions sponsor); and PBK Architects and Seth & Dianne Sharr (Dream Maker sponsor).
The popular StarGala auction also raised more than $43,000 through online bidding. Over 150 online bidders made nearly 400 bids on a variety of auction items including a L.A. Lakers jersey autographed by Kobe Bryant which garnered the largest amount of money.
"Now more than ever, it's important we continue to provide Lone Star College students with access to funds to assist them in their education," said Head.